Did you know that nine out of ten people use the Internet to do their research before contacting a person or a business? This explains why online reputation management (ORM) services are in great demand.


By the way, have you recently typed your name (or your company's name) into Google's search box? If you have never done this before, you should definitely do it now – you might be surprised by some of the results.
Having a strong online presence is crucial when it comes to building your personal brand or growing your business. Nevertheless, by having an online presence, you are also exposed to various threats, no matter if we are talking about reviews and comments that come from unhappy customers, or online attacks that are launched by your competitors.
No matter if you are a public person or the manager of a successful company, you need to start protecting your online reputation today. Read on to find out more about Randombyte's online reputation management methodology and discover a list of articles and tools that will help protect and repair your reputation online.
Online Reputation Management Basics
But how is your reputation shaped on the web? To begin with, many people use social media websites like Twitter or Facebook to exchange information. Think about it for a second: Facebook prides itself with over 1 billion user accounts, while Twitter has over 200 million users. This means that the news (good or bad) about you or your company has the potential to spread like fire in a matter of minutes.
Politicians use Twitter to influence their followers and fight their opponents. Here's what can happen in less than two hours, when you are dealing with controversial subjects.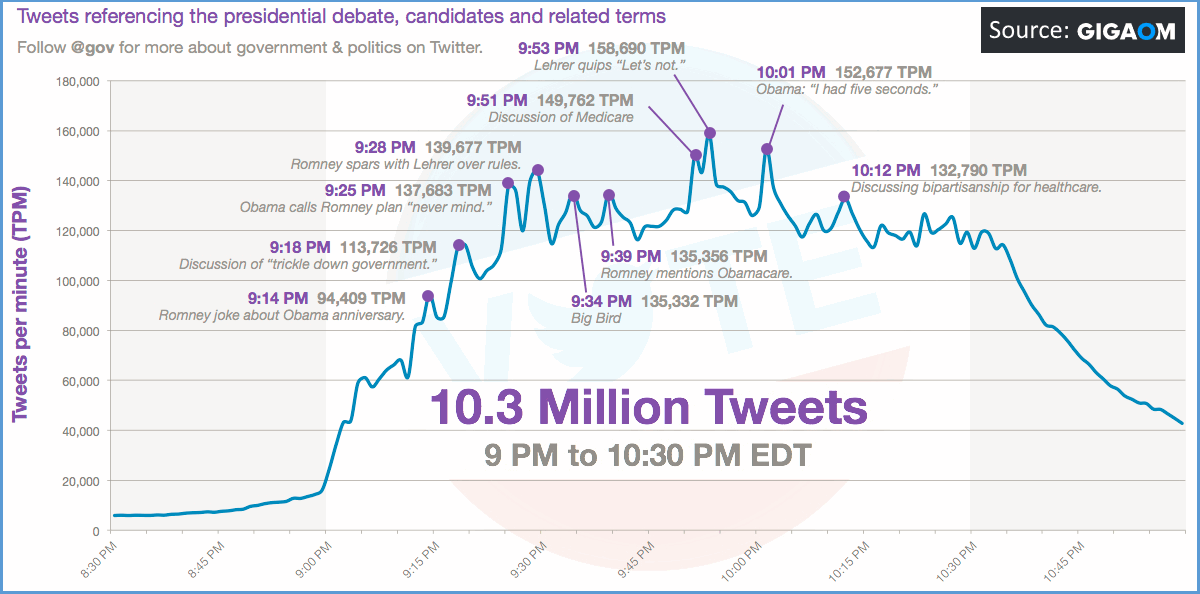 It's not all about social media, though; many blogs are read by millions of people each day, and this simple fact has turned those bloggers into worldwide celebrities. If the owner of a big blog writes something (be it good or bad) about you, his millions of fans will be quickly notified, especially if they have subscribed to the blog's RSS feed, being announced each time a new post goes live.
The same thing happens with the industry-related forums. A forum is the perfect place to interact with your target audience, or your worst nightmare in case that you've got a few unhappy customers that start posting lots of hate threads about your company.


No matter how well you treat them, you will find an enraged customer every now and then, and the things can get messy quite fast if that particular customer is set on a mission to damage your reputation.
To give you an example, one of our clients had a customer who was so mad that he purchased a domain which was including our client's company name, paid for the hosting, set up a website around it, and then started to promote his hate site, outranking our client. His plan failed in the end, but this is a real life example which shows that some people will spend a lot of their time and money trying to hurt you.
Finally, some of your competitors will do whatever they can to destroy your positive online image. The internet offers them a certain degree of anonymity, so they will say and do things they wouldn't say and do in broad daylight.


Your online reputation is being shaped as you read this website page. You can choose to get involved and thus have a positive influence, or you can let the misinformed people and your adversaries shape your reputation.
When these people post something negative about you, the information will spread rapidly, because we, as humans, have a morbid attraction for these types of things.
Fortunately, this is where the online reputation management companies make themselves useful, changing the things for the better and allowing YOU to control the information that is being read online. It is a process that requires a lot time and energy, but the results are definitely worth it.
Online Reputation Management Methods
Here are the steps that you can take to protect your online reputation:
1. Monitor what is being said about you and your company. There are many places where people might be discussing about you or your business, so it is almost impossible to keep track of them all using a single tool. Use social monitoring tools to track the biggest social media sites, blogs and fresh search engine results. We have listed some of these tools and useful websites at the end of the article.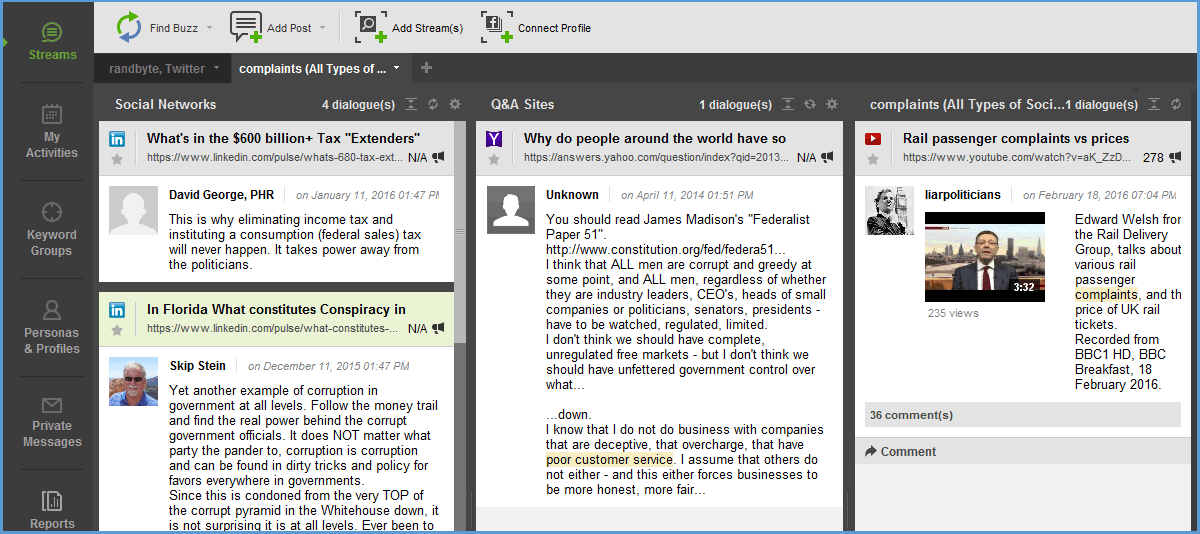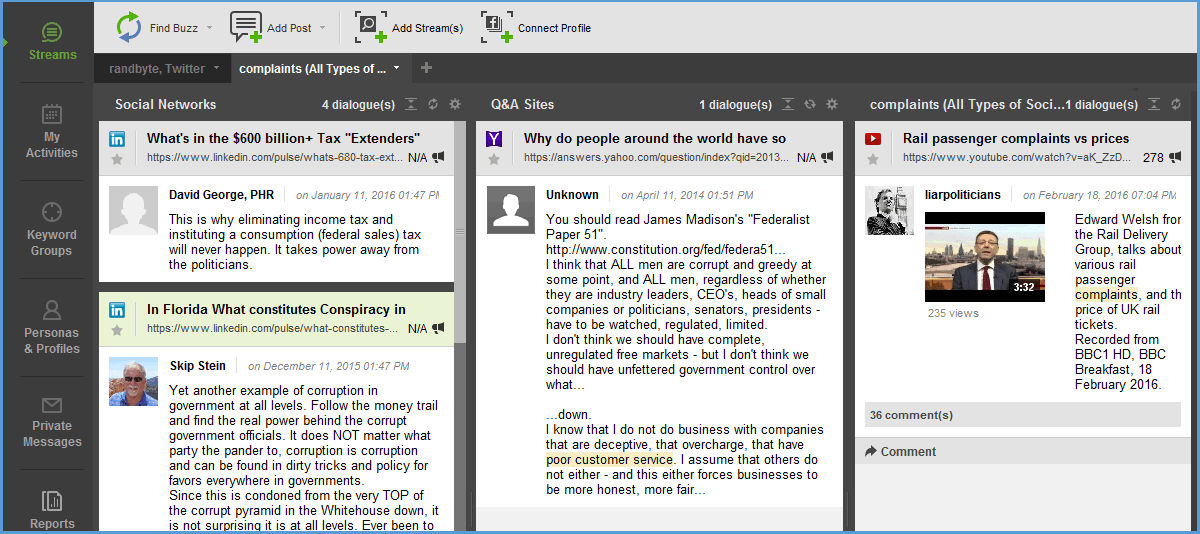 Keep an eye on the consumer complaint websites (also called "flame" sites), which are often targeting individuals and companies; due to their unique setup, these sites can launch major attacks in a matter of minutes. Sometimes you will even discover an entire website that was built with the sole purpose of attacking your brand; it happened to one of our customers.
Begin by evaluating the complaints, determining if they are valid or not. Then, get as much information as possible about the reviewers, trying to determine if your competitors are involved into this or not. It's time to decide the methods that will counter the attack; they can range from launching counter-attack websites to pay per click campaigns, but you should also consider – only as the last solution – litigation. It's the last option, because sometimes it can have an opposite effect, increasing the amount of negative publicity.
2. Create accounts at all the big social media websites (if you don't have them already), connect them to your main website, and then get involved, posting high quality information, responding to comments, and generally doing whatever it is possible to create a good image about yourself or your company.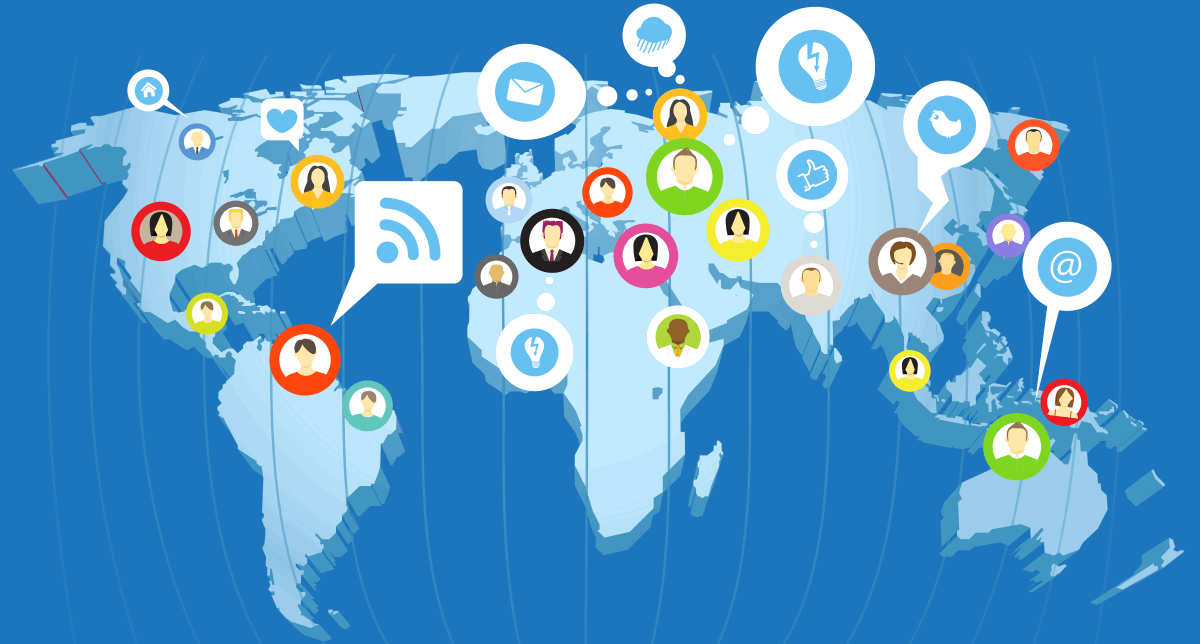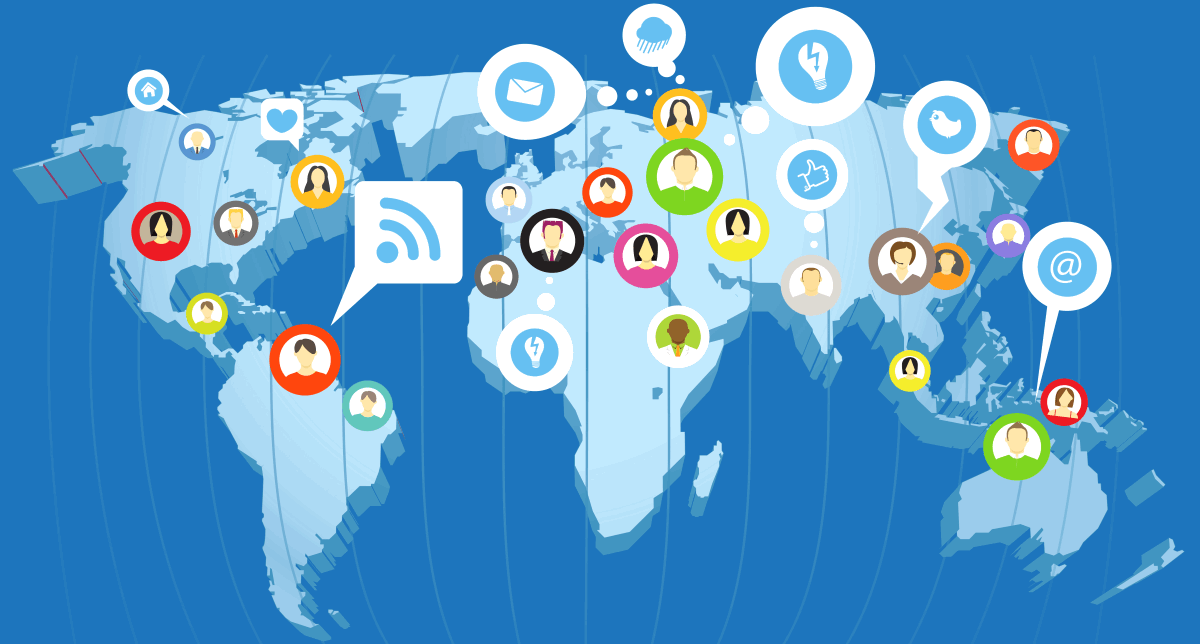 Identify the top sites in your industry and become friends with their owners by contributing great content, commenting on their articles, and so on. Don't ignore the idea of sponsoring one or more of these websites, if you consider them to be valuable sources of information.
3. Defend yourself and your company whenever it is needed. Sooner or later you will have to face some negative publicity, and dealing with the negative reviews as quickly as possible is always a good idea.
Resist the temptation to ignore a negative review, no matter how absurd it may look; this would make you look guilty in the eyes of your customers or fans. Rather than that, contact the reviewer directly if it is possible, and then do your best to turn him into a raving fan.
How do you do that? Explain the situation that has led to those unpleasant circumstances, and then fix the wrongdoings (if any) by offering a discount, a coupon, a freebee, etc. Then, ask the formerly unhappy customer to edit/update his review.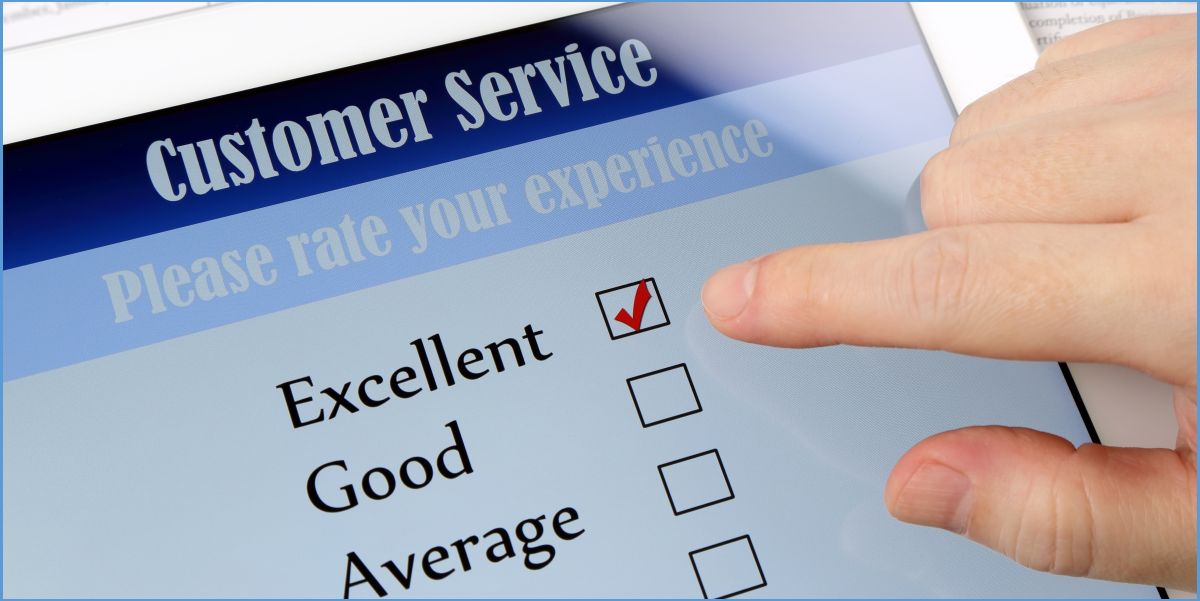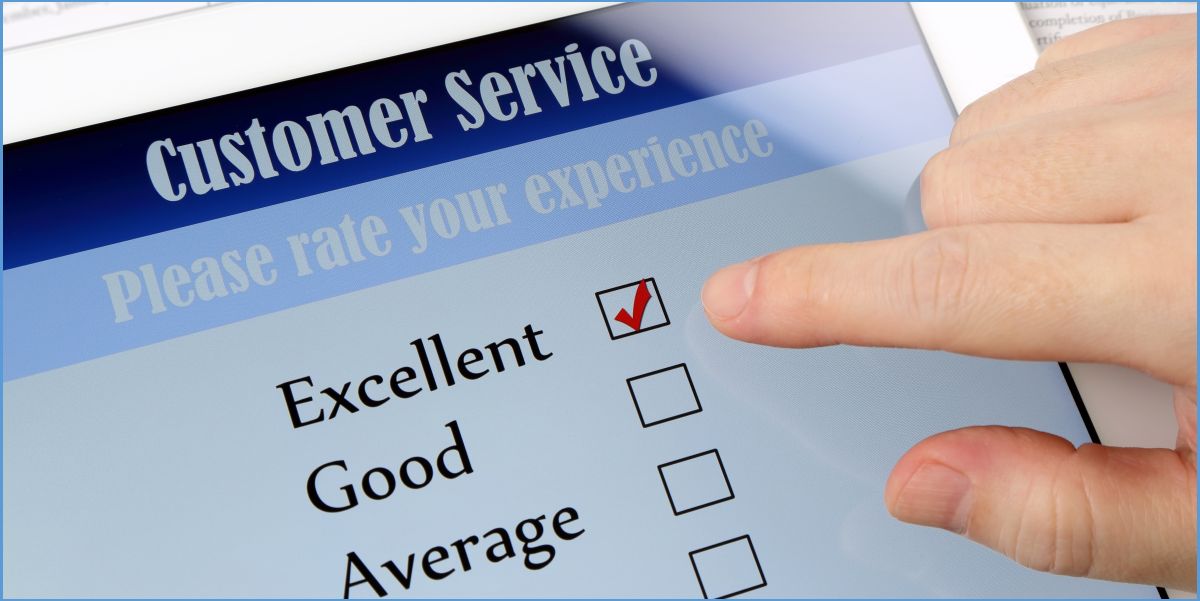 If you are unable to contact the reviewer directly, you will need to discuss the matters publicly. And no matter what happens, don't put the blame on your customer, but rather try to find out what are the facts, using a friendly tone. Then, come up with an honorable solution that would please anyone; even if the unhappy customer doesn't accept it, all the other people reading what has happened will understand that there's nothing wrong with you and your business, but rather with the reviewer.
On the other hand, if you discover that a particular blog or a forum thread posts false information about you or your company, make sure to contact the owners, sending them the needed proof and asking them to correct the information.
Sometimes you won't be able to fix the problems right off the bat; you can't get rid of the negative information that has surfaced because of an online newspaper article, for example. This is the area where search engine optimization and online reputation management meet.
The search engine optimization team can either create or use existing online properties (known as sister sites) to outrank the bad publicity websites, pushing them downwards in the search engines. It is a complex process that is best handled by a specialized company.
You want your website to have the #1 spot whenever somebody is searching for your name / company name in Google, and this happens naturally most of the time. Ideally, you will want to occupy as many slots as possible on the first Google page (all of them, if possible), because very few people move on to the second search results page these days.
This is not an easy task, as there are many competitors that will gladly launch websites like yournamescam.com or yournameinvestigation.com, and then use various black hat SEO techniques, trying to rank those sites as high as possible in the search engines.
4. Another effective ORM method consists of boosting your status and authority by adding a blog to the official website (if it doesn't include one already) and posting great, unique content on a regular basis. You want to create outstanding content that will help build your brand and publish it not only on your blog, but also on many authoritative, industry-related websites.
Your online reputation is built by your past, present or future customers, as well as by your rivals. Fortunately, you can get involved in the process and change that.
Randombyte's Online Reputation Management Services Specifics
What separates Randombyte from the other ORM companies? First of all, we have an in-house early warning system which send us alerts whenever something (be it good or bad) is being said about you and your brand. It is a custom built application that we are using to track the entire web.
Not only that, but we are also tracking your main competitors, as well as industry-related news. Since this is an intense, time consuming job, most ORM companies have a tracking limit of eight keywords (terms) for their most expensive packages. At Randombyte, we can track up to 100 terms per client account.
We have got a powerful SEO team and dedicated tools that will allow us to do a thorough analysis of the top sites that are listed in Google's search results for your terms and come up with an efficient, customized action plan.
The strength of the sister sites is also evaluated; if they are powerful enough, we are usually able to outrank a large part of the bad results in a matter of weeks. If your company doesn't have any other sister / corporate websites, we will build them for you.

We develop relationships with legitimate, "real" partner sites. We build your brand by connecting with like-minded individuals and companies.
All your corporate materials (press releases, case studies, white papers, etc.) will be optimized and submitted to the top blogs and news distribution websites, making sure that they are indexed by the search engines and helping your website get the best SEO results. We also help improve your main website, growing it into an authority resource through professional content creation, publishing and promotion.


Don't forget that if the negative information about you has been disseminated online, the bad results will only be cleaned at the end of a major campaign; it is much easier and less expensive to monitor the things on a daily basis, fixing the problems as soon as they surface.
Our activity reports include the top results for your terms in all the important search engines, your competitors' online campaigns that might be targeting your name and brand, industry-related news and links to term-related, consumer generated media.
Not having an online reputation management system in place will have deep implications, which will not only affect your brand, but also your income. Having a bad reputation can make any company lose millions of dollars in sales, and sometimes much more than money.
By choosing to work with a company that offers online reputation management services, you will get the chance to establish and improve your company's reputation. Many companies choose to ignore their online reputation or send out wrong responses, making the things even worse. Don't allow your brand to make the same mistake; contact us for a complimentary consultation.
Useful Online Reputation Management Resources
Online Reputation Management Articles
Online Reputation Management Basics
Business and Corporate Reputation Management
Online Reputation Repair – Actionable Tips
VIP & Celebrity Reputation Management
Medical Reputation Management in a Digital World
Twitter monitoring tools
Top social media portals
Social media management tools
Authoritative Web 2.0 / Blogging websites
Search engine alerts tools