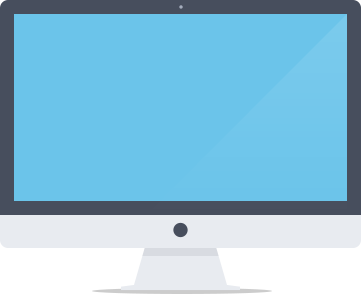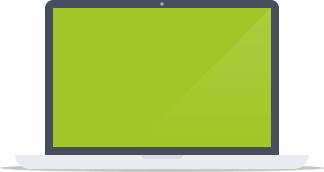 We use a unique combination of SEO (search engine optimization) PPC (pay per click advertising) and CRO (conversion rate optimization) to get you more clients within a month
We Help Businesses Get More Clients

SEO
PPC
CRO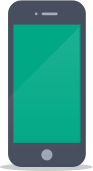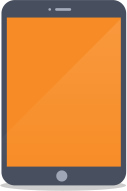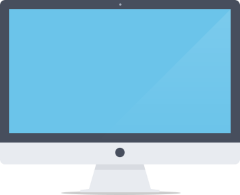 We make sure that your website shows up on the first Google page whenever people are searching for your products or services
Your Clients Are Now Online





Use your time and energy to grow your company. Use our qualified services to promote your business online
Save Time and Money






SEO Services, Online Reputation Management, Search Engine Marketing
Welcome to Randombyte! We are a full service internet marketing firm, and we are working with companies of all sizes. We have worked with big corporations (we are a valued General Motors supplier) as well as with small business owners, helping them boost their companies' online visibility and sales.
Our team of expert consultants works closely with each client to determine their needs for the best outcome. We offer search engine optimization (SEO) services, online reputation management (ORM) services, pay per click (PPC) management, free information and tools to all of our clients, to help them achieve success online. We focus on generating website traffic that will buy your products, sign up for your newsletter and share your content.
"I would recommend the work of this firm in a heartbeat. I am confident that any customer working with George Dan Pirvu at Randombyte will be fully satisfied." - Elizabeth Briody, General Motors R&D
SEO Services Explained
Search Engine Optimization is crucial for businesses that want to bring in new customers. If you haven't used SEO services until now, there's a whole plethora of opportunities that you are missing out on. Still, with search engine algorithms constantly changing, it can be challenging for entrepreneurs to stay on top of their business and successfully manage their online presence. Randombyte can take care of the online promotion aspects of your business, allowing you to focus on running your company.

We use 100% ethical, white hat SEO strategies, creating and promoting high quality content. Our client reports show clearly what we have done to promote your website. Clients can log into their customized dashboards and see potential website problems, campaign performance, keyword rankings, website traffic analytics, social media analytics, existing backlinks, and more.
Search Engines Love Fresh Content
Google rewards companies that keep their target audience in mind when creating content. Our thorough understanding of unique niches helps us deliver quality content that will make people come back to your website over and over.
We work with professional writers to create high quality blog articles, reports, e-books and other information products that are guaranteed to drive traffic back to your website. It is a well known fact that the websites which focus on providing a lot of high quality information are more likely to be shared, recommended and visited than the average website. However, we don't write content for the sake of writing content. We ensure that the content is relevant to your niche and fulfills the needs of your customers.
Once the content is written, the team will start promoting it on the top social media sites, for even further exposure. And once your content is shared on social media, it has an even bigger chance of going viral. Facebook, Twitter, Pinterest and LinkedIn have helped increase web traffic for many of our clients.

The SEO research team will create customized link building campaigns. We get in touch with the webmasters who run the top websites in your industry and ask them to link to your high quality content pieces. This is a proven, 100% ethical link building method.
We focus our efforts on getting backlinks from websites that help drive traffic back to your website; we don't build useless links. Many SEO companies use automated tools to create hundreds of low quality backlinks that don't help at all. By working with us, you can rest assured that your site will gain links and mentions from reputable, industry-related websites.
Here's an SEO ranking example for Conitec, a client that has been using Randombyte's search engine optimization services since 2006. The website continues to rank #1 for its main keyword since then, beating Wikipedia, despite Google's frequent search engine algorithm updates. As a result, Conitec's website is visited by hundreds of people each day.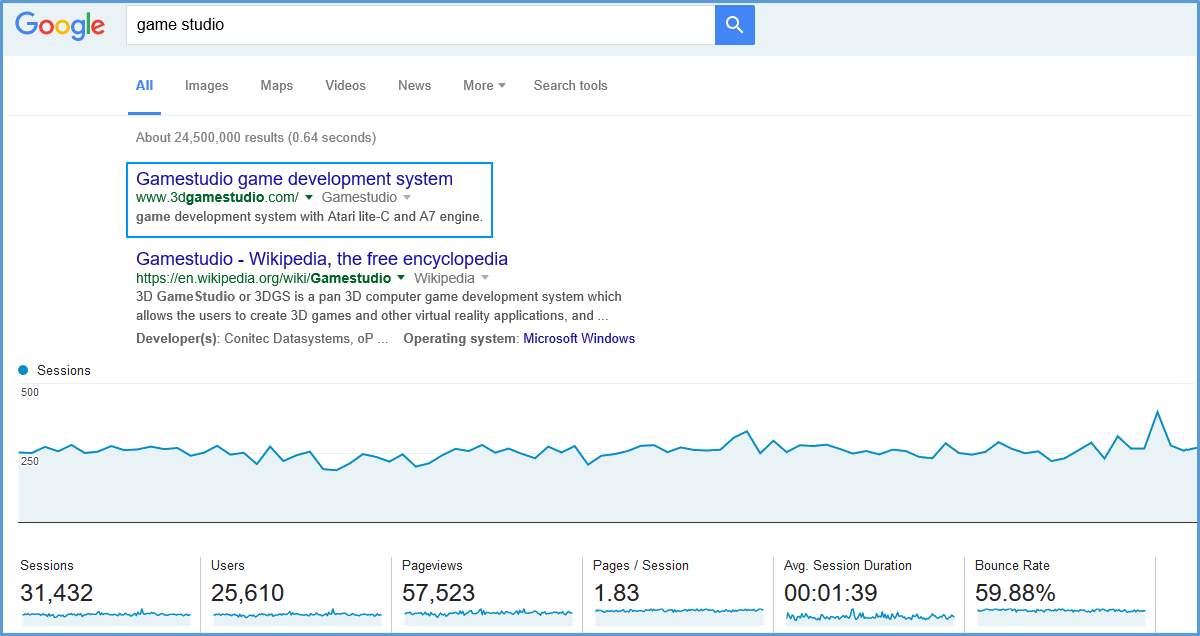 Our team will help make your website user-friendly. We ensure that broken links are fixed, blog posts are up-to-date, and design doesn't prevent your website from ranking high in the search engines. We are a full service company, and we are here to meet all your online marketing needs.
When was the last time you saw an SEO company give away the very process that it is using to rank countless clients in any industry? Our SEO ranking strategy implies a lot of qualified work, so we aren't afraid that our competitors will have the energy to copy it and actually use it. Head over to the Buy SEO Services page to learn what we do to improve our clients' search engine rankings.
PPC Management
Take your Pay Per Click (PPC) campaigns to the next level! It takes a team of experienced PPC experts to yield profitable results through increased conversion rates. Our Pay Per Click Management Services bring in more website traffic through search engine advertising. Often times, our custom built tools will discover high quality, inexpensive keywords that nobody else knows about. We ensure that your PPC campaigns bring money in, rather than taking it out of your pocket.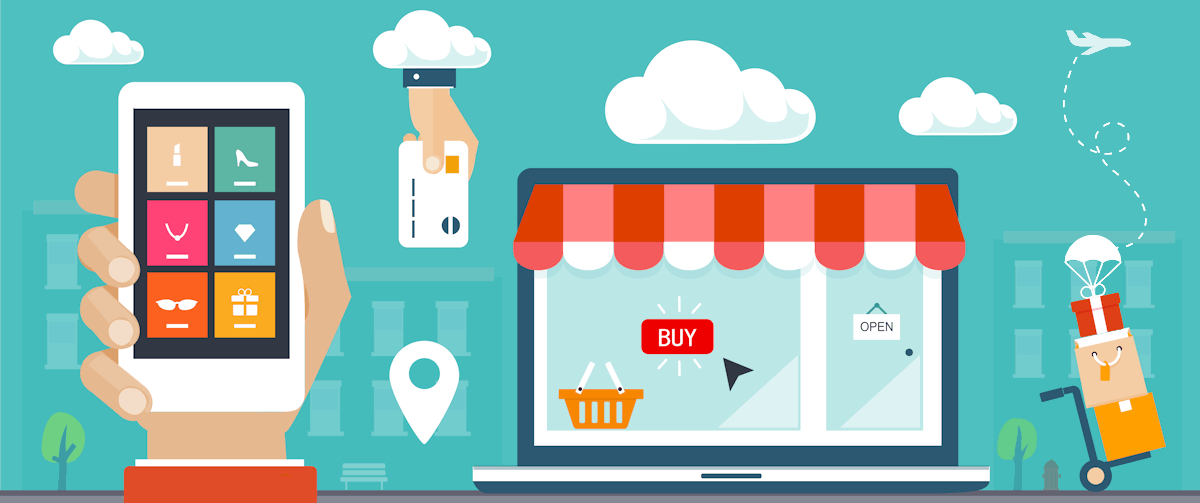 Online Reputation Management
Our team helps clients that need Online Reputation Management Services. Since about 90% of people do their research online before making a purchase, it is important to make sure that your brand's reputation is positive. Why don't you run a Google search for your name or your company's name right now? Are all the results that you are seeing on the first page positive?

We help minimize negativity regarding your company by trying to resolve issues with unhappy customers online. If this isn't possible, we create online properties that outrank the negative results.
By regularly monitoring comments about your business over the internet, we are able to help your company resolve issues before they become major problems. We also track what your competitors are up to, as well as monitor what others are saying about your competitors. This allows us to strengthen our clients' online and offline efforts.
The more your company grows, the more likely is that you will receive negative reviews as well. However, as long as the response is quick, honest and positive, it will not deter people from continuing or pursuing business with your company.
We also help improve your company's online reputation by getting active in social media. While many business owners see social media only as a way of promoting their products and services, it can also be very valuable in giving you the feedback you need to take your company to new heights.
Top 10 Benefits of Hiring Randombyte
Boost website traffic and gain new customers
Target untapped niches
Trusted team of experts using ethical SEO methods
Stop worrying about maintaining your blog
Reduce your advertising budget
Build a strong brand awareness
Protect your reputation online
Stay on top of customer feedback
Run effective PPC campaigns
Focus your energy on running your business
Randombyte works with clients that have varying budget sizes. Our premium services are proof that what we do works, bringing in more profit. We strive to offer customized online marketing services that suit your online needs and fit your budget. And we treat all our clients with the respect they deserve, regardless of their online marketing budgets.
Our team is dedicated to offering you great services, great results and a great return on your investment. We are eager to work with you to help solve any online challenge. Contact Us to see how we can help you increase website traffic, sell more products or services, and improve your online reputation.
Let's work together!
George Dan Pirvu, CEO
P.S. Don't forget to check out the Free Online Marketing Tools section. We are giving away several useful applications on that page.