Running an SEO company has its advantages; it gives you the possibility of paying for all the needed SEO tools. Still, there are several free SEO tools out there that will sometimes work even better than their paid equivalents. Read on to discover the top 10 free SEO tools that you should use to promote your business online.
1. Screaming Frog SEO Spider Tool
The first tool on the list was mentioned on this blog several times, and for a good reason: Screaming Frog SEO Spider Tool. It's a small application that runs on Windows, Mac and Linux / Ubuntu computers and can easily detect your website's problems: page errors, duplicate pages, missing page titles and descriptions, missing H1 tags, big website page sizes, broken outbound links, and many more. There is also a paid version of the tool on the site, but the free version will do the job for small and medium sized websites.
Use the SEO Spider Tool to quickly identify what is wrong with your website, and then fix the problems that prevent the visitors from finding your site in the search engines. Sometimes it's as easy as adding a missing page title. Here's a video that will walk you through some of the most important features.
2. SEO Site Checkup
Another useful tool that will give an overview of your website can be found online, so it doesn't have to be installed on your computer: SEO Site Checkup. It is true that it doesn't offer the large amounts of information provided by Screaming Frog's tool, but it's got quite a few aces up its sleeves.
While I wouldn't follow the tool's advice on keyword density to the letter (that's so 90s!) the page loading speed optimization advice, the security section and the mobile usability tests are pure gold.
3. Google Results Bookmarklet
Are your top 10 competitors' websites fully optimized? Running their websites through one of the tools mentioned above could offer you a lot of precious info. But how can you easily collect Google's search results URLs? You could open them one by one and do a copy / paste, but if you use the Firefox browser, there is an extension that makes the things dead simple.
The Google Results Bookmarklet copies all the links from Google's search results into a nice window, offering them as plain text and html links. The installation shouldn't take you more than a few seconds, but here's a short video that explains the entire process.
4. Rank Checking Tool for Firefox
How can you improve your website's rankings if you don't know what they are? Meet SeoBook's Rank Checking Tool for Firefox, a rank tracker that has a good accuracy and won't cost you a dime. Check out the video below to see it in action.
5. Google Trends
What sells like hot cakes? Well… hot cakes, of course! But Google has created a tool that helps you see what else is selling like hot cakes right now. Google Trends gives you access to the latest hot searches by reading and interpreting the most important news headlines. In addition to this, Google can predict if a specific sector will flourish in the future, based on the old, existing data. It's a very useful tool if you plan to update your website on a regular basis, targeting new products / new SEO keywords.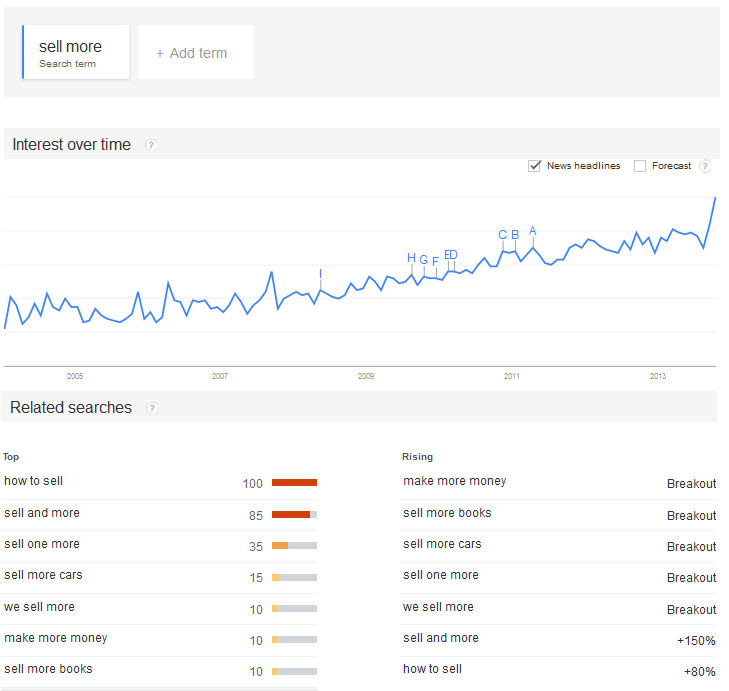 6. Soovle
Google Trends is a very useful tool indeed, but why limit your search to a single source of information? Soovle can't predict trends, but it is able to pull data from Google, Wikipedia, Answers.com, YouTube, Bing, Yahoo and Amazon at the same time. It's the perfect tool for the business owners that are looking for new product ideas or training, and all the instant results are actually clickable links that lead to the information source.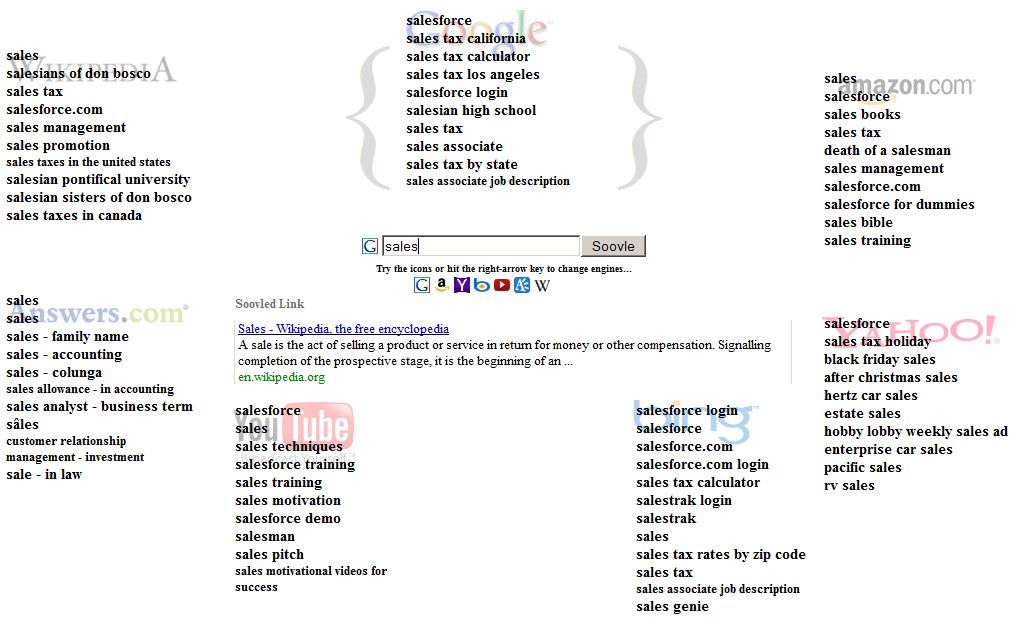 7. Quantcast
Did you know that 57% of your website visitors are 25…34 years old Caucasian females, with college education and an annual income of $100-150K? And having access to this type of info would definitely help you sell more, isn't it?
Quantcast offers you access to all this information and more; just type in a website URL in its search box and you will be greeted with several graphs that are presented in an easy to understand form. The only drawback is the fact that Quantcast doesn't usually offer information for small websites, so you might not get personalized results for your site. Nevertheless, you can use a big competitor website to determine the proper audience, and then tailor your website and line of products.
As an example, if you sell DVDs and you discover that 78% of your website visitors are females, it makes a lot of sense to invest more money into movies that appeal to your primary audience and create new, SEO optimized website pages that help meet its needs.
8. Alltop
How do you keep up with the industry related news? Alltop tracks the web, looking for articles that include the search terms that interest you.
Few people use Alltop this way, but it's also a great tool that can help you promote your business online by discovering, and then connecting with potential partners, influencers, etc.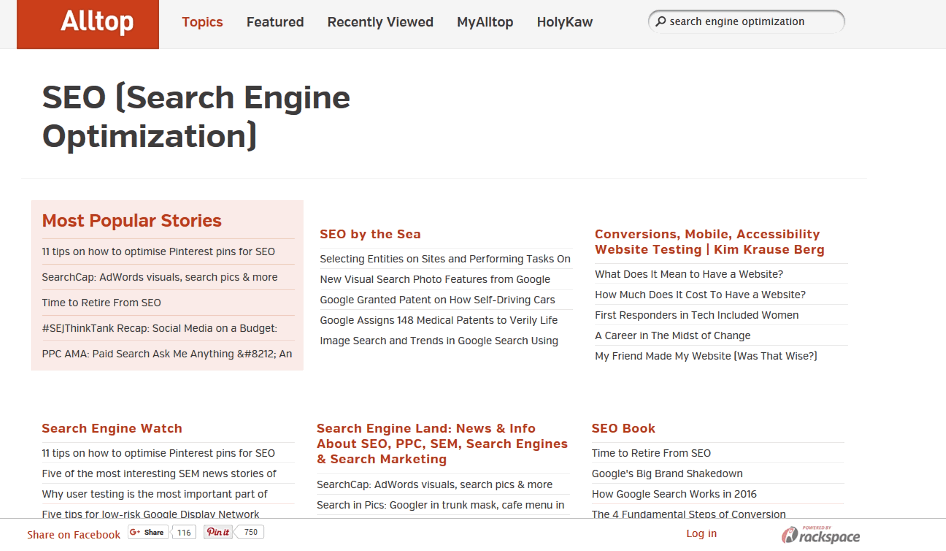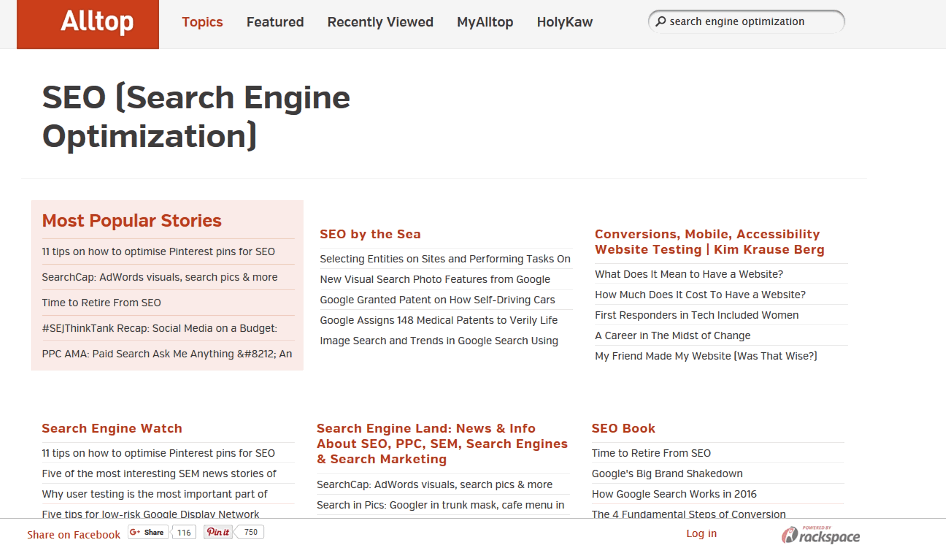 9. Knowem
I can still remember the good old days when the social media sites were very easy to manage, because there were very few of them. Most people expect you to be active on dozens of social media sites these days, though. And since branding plays an important role, it may be a good idea to secure your name on all the important sites. But how can you find out what these sites are, and how do you know if the name that you are after isn't already taken?
Knowem offers you the possibility of checking if the brand, product or user name profile that you are looking for is taken or not. In fact, Knowem's team can also create the desired social site profiles for you, but nothing prevents you from doing the entire job by yourself.
10. IFTTT
"If this then that", aka IFTTT is a very powerful, and yet little understood website that can help any business owner save a lot of time by automating some of the most boring tasks. It's not an SEO tool per se, but some people are successfully using it for search engine optimization purposes as well.
There are close to 100 "channels" (websites / services) that you can choose from and tens of thousands of "recipes", actions that can be automatically performed when a specific action is triggered.
Want some examples? Here are a few things that can be automated by IFTTT:
– Get an email whenever your stocks are up 1%;
– Add a new job proposal to an online spreadsheet whenever LinkedIn finds one that may be suitable for you;
– Save any Gmail attachments to your Google Drive;
– Back up your iPhone contacts to Dropbox;
– Get an email whenever a new book makes it into Kindle's top 100 free e-books;
– Post the links to your favorite YouTube videos on Facebook.
These are just a few recipe examples; as mentioned above, there are tens of thousands of them on the site. More than that, you can create your own recipes on ifttt.com; here's a quick tutorial that explains it all.
I hope that you like these free tools. Make sure to bookmark / share this blog post and (most of all) don't forget to put what you have learned into practice.