The SEO landscape was shaken quite a bit during the last year; nevertheless, there are some evergreen white hat SEO tips and strategies that have stood the test of time and are now more effective than ever.
Keywords Tips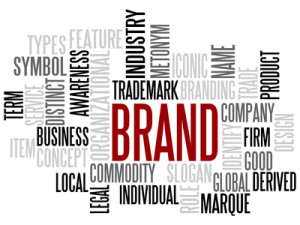 1. Ask Google what are the keywords your website should be ranking for. Go to Google's Keyword Planner Tool, and then input the URL of your website in the "Website" field, without typing any keyword in the "Word or phrase" field. Google will scan the content of your website, returning a list with 100 keywords that it considers to be good SEO candidates.
2. Test if a certain keyword is profitable for SEO by running a small pay per click (PPC) campaign for it. Create a Google AdWords account, and then set up an AdWords campaign using your keyword list. Use conversion tracking and wait for a few days, until you gather enough data; then, examine the results and you will discover the set of winning keywords.
3. The free (but much less accurate) version of the method above would be to target keywords that have a 90+ AdWords competition score; nevertheless, if you choose the free route, you should take into account the fact that some of these keywords will not be very profitable for you because of your website's particular design, call to action, etc.
4. The "allintitle" Google search operator can help you easily determine if a keyword is very competitive. Just type "allintitle:your keyword" (without using the quotes) in Google and you will see the number of website pages that were optimized for your keyword. Any value above 50,000 will require a serious SEO effort.
5. Nevertheless, after checking the "allintitle" competition, the decision to target a particular keyword (or not) should be taken only after evaluating the strength of the top 10 competitors. There are keywords that return hundreds of millions of Google search results and yet have a weak top 10, while searches for other industries will only display a few thousands of search results, despite having a very strong top 10.
6. Most buyer keywords have prefixes like buy, discount, how to, cure, coupon, help for, etc. Your keywords / website pages should help solve other people's problems.
7. Don't rely on a single tool to get your data and make a decision. As an example, don't use Google's AdWords Keyword Planner as the single source for keyword search volume data; it is always better to compare the data sets offered by at least two different sources.
8. Choose keywords you can easily rank for. Stay away from highly competitive keywords that are targeted by the big companies, or prepare to spend a lot of time and money with your SEO without having any guarantee that you will win the fight. Fortunately, the big guys don't care for keywords that have hundreds of searches per month, while a small business owner can make a decent living by getting good rankings for a dozen of carefully chosen, low competition keywords.
9. A decent online rank checker that will track the rankings for your keywords in Google, Bing and Yahoo can be found here: Rank Checker. A better free / paid desktop-based alternative is Link Assistant's Rank Tracker.
10. Don't check your keyword rankings more than once or twice a week; the daily rankings changes are irrelevant for long term success, not to mention that observing the ranking fluctuations on a daily basis can cause a great deal of stress.
New Site / Site Redesign Tips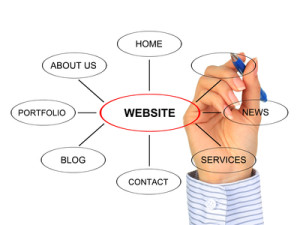 11. Always plan your site structure before starting to build it. Make sure that the content is structured logically, allowing you to use keywords for the relevant categories.
12. If you plan to launch a new gardening site, the chapters of an Amazon "Gardening for Dummies" bestseller could become your very website categories. It's an inexpensive way of planning your website structure and it works fine in any niche, provided that you pick the proper book.
13. Any website page shouldn't be more than 2 or 3 clicks away from the home page; otherwise, the link juice will not flow properly and some pages could end up in Google's supplemental index / become useless.
14. If you plan to start a new site, consider using WordPress; it is easy to use and has lots of free, SEO-related plug-ins.
15. The "title" and "description" tags should include the targeted keyword. Make sure to include the keyword in the URL (the name of the page) as well.
16. If you target a specific keyword, it is best to create a dedicated page for it. Nevertheless, you should resist the temptation to create dedicated pages for "cheap plastic bag", "cheap plastic bags", "inexpensive plastic bags", etc – create a single page for a set of very similar keywords.
17. The meta keywords are ignored by Google, but they can still bring in traffic from some of the less popular search engines. Use a few relevant keywords for this meta tag – it helps.
18. Link to other pages of your site whenever it is possible to do that naturally; this will keep the visitors on your website for a longer period of time, thus boosting your rankings in the search engines.
19. The recent Exact Match Domain update has devalued all the domains that were including the keyword in their name; buying an existing, brandable, aged domain for your new website is still helpful, though.
20. If your new site is supposed to become an important part of your business, you should create matching accounts at all the major social media sites (Google+, LinkedIn, Facebook, Twitter, Tumblr). Then, make sure to share all your blog posts through social media.
21. Make it easy for people to share your content through social media; add social sharing buttons at the end of each blog post. If you plan to use WordPress, there are lots of free plug-ins that will do that for you.
22. Add a blog to your site and post high quality content as often as you can (ideally, a few times per week). As an alternative, you can hire a blogger and ask him to write content for you. By posting properly researched articles on a regular basis, you will receive more and more visitors each month.
23. Create an xml sitemap of your website and submit it using Google's Webmaster Tools; it will help the search engines crawl and index your website pages faster. A free online tool can be found at http://www.xml-sitemaps.com/
24. Don't buy high PR domains for your new website; it is very easy to fake a PR9 by redirecting it to a real PR9 site and waiting for the next PageRank update, for example. Real PageRank comes from high PR links pointing to it; if the domain that you intend to purchase doesn't have them, you are being scammed.
25. If you plan to buy a new domain, go for a .com extension; most of the big brands ranking to the top of Google own .com domains. If you run a non-profit organization, a .org domain would be more appropriate, of course. Avoid purchasing a domain name that includes hyphens – it's spammy in Google's eyes and you won't get good rankings with it.
26. Reduce the size of your website pages to a minimum. This means optimizing the images, videos, etc and cutting down the size of the code – move the Javascript, CSS, etc to separate files. The website loading speed is now an important ranking factor.
27. If you have bought a domain but you aren't ready to launch your website yet, put a 300 words text on the home page and get it indexed – it will allow your site to age naturally, thus helping you rank it faster when you are prepared to promote it.
Content Tips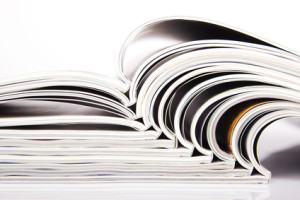 28. Check out websites like http://podcastsearchservice.com to get unique ideas for content from sources that very few of your competitors are using.
29. The duplicate content penalty has to do with having duplicate content on your website, and not with somebody else reusing your website content; otherwise, all the major press release websites and lyrics sites would be penalized. Just make sure that there aren't any duplicate / very similar pages on your website.
30. If your website really needs to host duplicate content (printer-friendly pages, etc) you should prevent the search engines from discovering more than a copy. Use robots.txt to block access to all the pages that shouldn't be crawled by the search engines.
31. Get rid of "necessary" duplicate content (privacy policies, etc) by creating images that include the needed text. It is much better to display an image instead of using the same text on your website pages over and over.
32. Create content without taking into account a specific keyword density, etc – write for users and the search engines will reward you for that. More information about this can be found in the how to future proof your website article.
33. Pages with more content (800+ words) rank better than ever before.
34. If you don't have something interesting to write about, well… don't write anything. Better wait a few more days or weeks, jot down as many ideas as possible, and then write a fantastic content piece.
35. Get ideas for your next article from Wikipedia, Answers.com, YouTube, Google, Bing, Yahoo and Amazon at http://soovle.com/
36. Set up Google Alerts to get ideas for your blog posts. Read how to write great website content for more information on this.
37. Diversify your content: create videos, interview industry experts, organize a contest, etc.
38. Use Google AdWords to find out what are the keywords with the highest cost per click values in your industry. Choose the ones that have a low search volume, and then write blog posts that target those particular keywords. If you manage to rank the blog posts well enough, you have gotten yourself a good source of inexpensive, high quality leads.
39. Use Wordtracker's free Keyword Questions tool to understand the main problems of your potential customers. Then, write a report that solves / answers them and give it away on your website or upload it to the top document sharing sites.
40. Examine your entire website thoroughly, and then either rewrite the poor / thin content pieces or dump them for good.
41. Avoid using spun content on your website or on other people's sites; Google doesn't like it because it doesn't offer a good user experience and wastes its resources. If you and I can easily spot spun content, be sure that it's easy for Google to do that as well.
On-page SEO Tips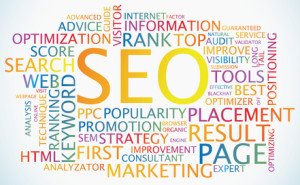 42. Google has stated that having low quality pages on your site could lead to a Panda penalty for the entire website. If you have several tiny website pages with 50…200 words texts, consider merging them or moving them to a folder that will not be indexed by the search engines.
43. Use Flickr's advanced search to find 100% royalty free images for your blog posts.
44. Most search engines can read the simple text that appears on a website's bitmap-based buttons now. Use that to your advantage if you can't switch to plain text links (your boss doesn't like that?) by placing the targeted keywords on those bitmaps.
45. On-page SEO is a cheap, effective way of improving your rankings. Pay a great deal of attention to your title and description tags – it's what the visitors see in the search engines, so make sure to turn them into powerful call to actions.
46. Create unique title and description tags; add them to any page that doesn't include them. Also, it's best to keep the title tags below 70 characters and the description tags below 150 characters.
47. Avoid using dynamic URLs; it is much better to redirect them to their static equivalents.
48. Add Google Authorship tags to your website pages; create a Google+ account, and then link it to your website. If you use WordPress, there are many free plug-ins that will automatically do that for you.
49. Check and correct the 404 errors; they contain links to website pages that no longer exist, and Google doesn't like that. Use Google's Webmaster Tools or Screaming Frog SEO Spider to discover the 404 errors.
50. Do your on-page SEO right, and then forget about it! You are going to get great rankings through powerful off-page SEO (backlinks) so it is always better to concentrate your efforts on attracting high quality links.
51. Don't be afraid to link out to authoritative websites in your industry. Yes, you are losing some link juice, but this is a positive sign which tells Google that you aren't keeping it all for yourself.
Off-page SEO Tips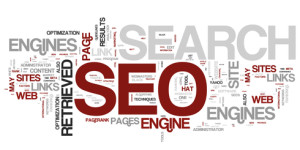 52. Try to encourage people to link to your website by offering bonuses; hide precious content behind a "Tweet to download" button, for example.
53. SEO Spyglass is a free / inexpensive tool that can detect most backlinks that were built to a particular website.
54. Learn to use and combine Google's advanced search operators; this will give you the chance to discover link opportunities that nobody else is aware of. A few examples: intitle, inurl, intext.
55. Use creative Google search queries to discover less exploited link opportunities; as an example, many people will try to find guest blogging opportunities by typing their keyword + "write for us" into Google's search box, but only a few of them will also search for their keyword + "write for me".
56. Master the advanced search operators for Yahoo, Bing, etc and then use these search engines to discover unique link opportunities that Google will love.
57. Don't waste all your energy chasing links from high PageRank domains; the PR value is updated only a few times per year, and Google might choose to keep the PR values for itself at any time. Learn to evaluate the strength of a particular website using SEOMoz's Domain Authority / Page Authority and Majestic SEO's Citation Flow / Trust Flow.
58. Try to avoid the sitewide (sidebar, footer, etc) links; they are considered to be spammy and they will hurt your SEO efforts for sure. Contact the people that have linked to your website that way and ask them to remove those links. Contextual links (links surrounded by text) are much more valuable.
59. Stay away from reciprocal link building / link exchanges; they can affect your rankings.
60. Time your link building campaign properly and don't expect to see quick results; Google has implemented a delay mechanism in its algorithm, in order to prevent its users from manipulating the search results.
61. Press releases are acceptable link sources; nevertheless, getting backlinks from the same press release websites over and over will not improve your rankings that much.
62. Keep your link request email as short as possible. Don't just ask for a link, because you won't get it; make sure to offer something valuable in return. Here's a detailed article that discusses what makes a great outreach email. Don't be afraid to call the webmaster if you think that your website would be a great link candidate for his site.
63. A good link doesn't just have a big authority, but sends targeted website visitors as well. It is much better to get a lower PR link from a popular website, rather than getting a high PR link from a site that nobody cares for. High PR, low quality sites tend to lose their PR quickly anyway.
64. Type in "links:  www.yoursite.com -site:www.yoursite.com" in Google (without using the quotes); notice the space between : and www at the beginning of the search string. This search will help you discover the websites linking to your site or just mentioning its address. Some of the results might not be related to your site, but you'll discover many other linking opportunities from people that already mention your site / like you.
65. Make sure to vary the anchor text used for your backlinks, especially if you go after money making keywords. Google is now smart enough to understand what a particular website page is about, so don't just focus on a few anchors. Study your competitors and find out what they are using for their anchors; this will give you lots of ideas.
66. Don't obsessively target dofollow links; nofollow links are useful as well, because they create a natural backlinking profile and help improve your rankings as well.
67. Many people use nice looking infographics to gain high quality backlinks; if you lack the needed skills, you can use an online tool like infogr.am or Piktochart to create them.
68. Broken link building is still an effective off-page SEO strategy, and tools like http://www.brokenlinkcheck.com/ simplify the process a lot. Another option is to visit the target website pages, and then use browser add-ons like Check My Links or LinkChecker to detect the broken links.
69. Don't waste your time trying to build 100 low quality links; better use that time to try and get a few high quality backlinks from websites that would be inclined to link to your site naturally, because they like your content.
70. A 100% ethical way of getting high quality, traffic producing backlinks is to add your online business to Google Maps, Bing Maps, Manta, Yellow Pages, and so on.
71. Having a very diverse backlinks profile is beneficial; in addition to this, it will make it very hard for your competitors to understand and copy your SEO strategy.
72. Study the competitors that rank close to the top without having great on-page SEO; this means that their off-page SEO is very powerful. Try to get as many of their high quality backlinks as possible, and then beat them because of your great on-page / off-page SEO combination.
73. Keep track of your top 20 competitors (the first two pages in Google's search results) and then examine the backlinks profile of any fresh site that breaks into top 20 to learn what works efficiently right now.
74. Don't reach out to webmasters asking them to use a particular anchor text for your link. It is much better to get any link from an authoritative website rather than being refused.
75. Use Google Alerts to track news about newly launched websites; these sites will be looking for fresh content most of the time, so they will probably want to post one of your fantastic articles.
Website Traffic Tips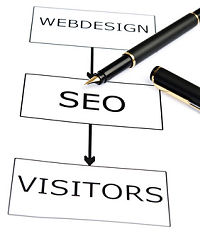 76. Don't just rely on SEO for traffic. Forum posting, ethical article marketing, guest posting, offline marketing (flyers, etc), Q & A sites, document sharing sites and giveaways are just a few examples of free and inexpensive website traffic sources.
77. Don't get obsessed with traffic; if it doesn't convert to sales, it is useless! It is much better to target keywords with a lower search volume and a big conversion rate, rather than optimize your site for a keyword that attracts lots of non-paying visitors.
78. Google doesn't share the search engine queries for the people that are logged into their Google accounts, in order to protect their users' privacy. Nevertheless, you can still figure out what those "not provided" keywords are about by using Google Analytics to examine the pages where your visitors have landed.
79. If you have a WordPress-based blog, its RSS feed address is http://www.yoursite.com/feed. Grab the URL and submit it to the top RSS directories; you will get backlinks and visitors on autopilot every time you post a fresh article.
80. Get notified when your website receives a sudden website traffic drop by setting up an alert in Google Analytics; this will give you the opportunity to react quickly in case that something unexpected happens. Use Google's Intelligence Events -> Custom Alerts to set them up.
SEO Tools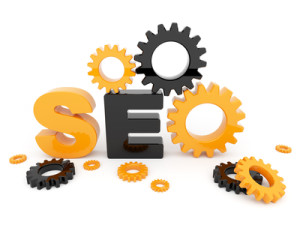 81. Google Analytics is a great monitoring tool; install it on your website, and then boost the success of the keywords that are already sending visitors to your website by optimizing the existing pages, creating new pages, trying to attract more links to those particular landing pages, etc. If you dislike the idea of having Google monitor your website, StatCounter is a decent alternative.
82. Create a Google Webmaster Tools account; it is free and it will give you a lot of useful information about your website, including a list of pages with crawling errors, the backlinks that you have gotten from other websites, etc.
83. Connect your Google Webmasters account to Google Analytics; this way, you will have access to detailed SEO reports which will tell you what are the best performing keywords and the top landing pages.
84. Monitor your website down time using free services like UptimeRobot or Pingdom; you will be notified by email and / or SMS whenever your website isn't available.
General SEO Tips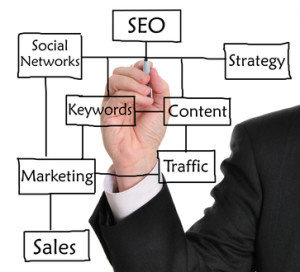 85. Avoid using website submission services to get your new website indexed faster – they are useless. The fastest way to index a new site is to build a high quality, high PageRank backlink to its home page. Creating matching social media accounts that link to your new site will do the job as well, and if you are serious about building a business online you are definitely going to need those accounts anyway.
86. Adding a forum to your website is a quick, inexpensive way of boosting authority by increasing its number of pages and traffic.
87. Use Copyscape to check if your content hasn't been copied by someone else. Politely contact the offender and ask him to remove the copied content from his site. If this doesn't work, report the website to Google; they can take care of the matter. If this happens on a regular basis, you may want to consider purchasing a $10 / month DMCA Website Protection Pro service.
88. Use Google Alerts not only to discover link opportunities, but also to learn about new sites that Google considers to be relevant for your keyword(s). Then, study those sites and try to duplicate their success.
89. If you use WordPress for your site, keep the plug-ins to a minimum. Even a simple "related posts" plugin can significantly slow down your site, making it lose its good rankings.
90. The quality of your website hosting provider matters more and more; the search engines will penalize you if they see that your website is down for long periods of time.
91. Type yoursite.com and www.yoursite.com into the browser; if they don't redirect to the same address (be it with the www or not) you are missing a 301 redirect. If this is the case, ask your webmaster to fix the problem; it's going to take him a few minutes to do that.
92. Also, make sure to use 301 redirects whenever you are renaming files on your website; this tells the search engines that the old page has moved to a new address.
93. Verify if Google is indexing your website pages on a regular basis. Type site:yoursite.com in Google to see a list with all the indexed pages.
94. If you use WordPress for your website, there are several caching plug-ins that can boost its loading speed. As an example, WP Super Cache is bundled by Hostgator with all its WordPress installations.
95. Google's Disavow Links tool is a clear proof that negative SEO can be very effective. Make sure that you know what you are doing with it, though; improper use might affect your rankings even more. Also, nobody can guarantee that just by removing those bad links your rankings will return to their initial values. Nevertheless, before moving on to a new domain, it might be a good idea to try and use it.
96. Sometimes your website can be hacked without you knowing about it, and the hackers might plant invisible links that point to bad neighborhoods on your site. Do a "bad_keyword site:yoursite.com" Google search (without using the quotes) to check if your site links to bad neighborhoods or not. Create your own bad keyword list and check the search results whenever it is needed. A sudden ranking / traffic drop is usually the result of a major search engine algorithm update or an indication of the fact that your website was hacked.
97. Most of the website pages that were moved into Google's supplemental index can be brought back to life by rewriting their content and building a few high quality links to them.
98. Don't host your website on the same I.P. address with a banned site or with a spammer. Make sure to use a reputable hosting company, even if that means that you will have to pay a few more dollars per month.
99. Prepare your site for mobile devices as well; their number is growing constantly, and you don't want to lose potential leads because of that.
100. Always prioritize your website pages, giving more attention to the ones that attract more visitors which convert to customers. Write more content to support those top performing pages, try to attract more links to them, and so on.
101. Have a backup plan (a backup site) in case that your website is affected by a major search engine algorithm update.
Recent visitors have also read: