The SEO landscape was shaken quite a bit during the last year; nevertheless, there are some evergreen white hat SEO tips and strategies that have stood the test of time and are now more effective than ever.
Keywords Tips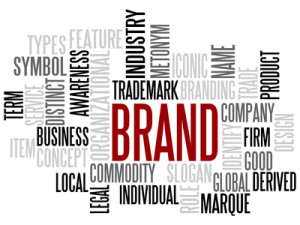 1. Ask Google what are the keywords your website should be ranking for. Go to Google's Keyword Planner Tool, and then input the URL of your website in the "Website" field, without typing any keyword in the "Word or phrase" field. Google will scan the content of your website, returning a list with 100 keywords that it considers to be good SEO candidates.
2. Test if a certain keyword is profitable for SEO by running a small pay per click (PPC) campaign for it. Create a Google AdWords account, and then set up an AdWords campaign using your keyword list. Use conversion tracking and wait for a few days, until you gather enough data; then, examine the results and you will discover the set of winning keywords.
3. The free (but much less accurate) version of the method above would be to target keywords that have a 90+ AdWords competition score; nevertheless, if you choose the free route, you should take into account the fact that some of these keywords will not be very profitable for you because of your website's particular design, call to action, etc.
4. The "allintitle" Google search operator can help you easily determine if a keyword is very competitive. Just type "allintitle:your keyword" (without using the quotes) in Google and you will see the number of website pages that were optimized for your keyword. Any value above 50,000 will require a serious SEO effort.
5. Nevertheless, after checking the "allintitle" competition, the decision to target a particular keyword (or not) should be taken only after evaluating the strength of the top 10 competitors. There are keywords that return hundreds of millions of Google search results and yet have a weak top 10, while searches for other industries will only display a few thousands of search results, despite having a very strong top 10.
6. Most buyer keywords have prefixes like buy, discount, how to, cure, coupon, help for, etc. Your keywords / website pages should help solve other people's problems.
7. Don't rely on a single tool to get your data and make a decision. As an example, don't use Google's AdWords Keyword Planner as the single source for keyword search volume data; it is always better to compare the data sets offered by at least two different sources.
8. Choose keywords you can easily rank for. Stay away from highly competitive keywords that are targeted by the big companies, or prepare to spend a lot of time and money with your SEO without having any guarantee that you will win the fight. Fortunately, the big guys don't care for keywords that have hundreds of searches per month, while a small business owner can make a decent living by getting good rankings for a dozen of carefully chosen, low competition keywords.
9. A decent online rank checker that will track the rankings for your keywords in Google, Bing and Yahoo can be found here: Rank Checker. A better free / paid desktop-based alternative is Link Assistant's Rank Tracker.
10. Don't check your keyword rankings more than once or twice a week; the daily rankings changes are irrelevant for long term success, not to mention that observing the ranking fluctuations on a daily basis can cause a great deal of stress.
Read on to discover the most powerful site design tips, content tips, on-page SEO, link building methods, website traffic tips, SEO tools and more!