July 10, 2013
Posted by:

admin

Categories:

Marketing and Sales, YouTube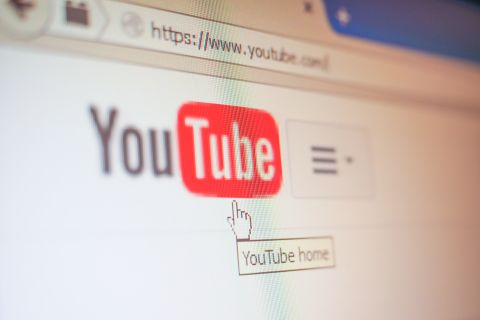 Everyone knows that Google dominates the search engine industry, and since YouTube is Google's property, it is featured in its search results most of the time. This means that by creating and properly optimizing your YouTube videos, you will get new website visitors not only from YouTube, but also from Google itself.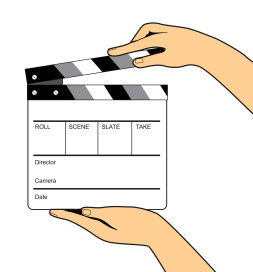 Most business owners simply create a video (or hire somebody to do it for them), upload it to YouTube, and then wait for a miracle to happen. Sometimes the video gets a few dozens of views and the entrepreneur, who hasn't gotten a single lead out of that, wonders if that's all there is to know and do when it comes to YouTube video marketing.
In fact, the main objective of any video marketing strategy shouldn't be to get many views, but to make the viewers (be them few or many) take action: visit your website, buy one of your products, subscribe to your email list, and so on. The best thing of all is that once you've got a YouTube video uploaded, it can continue to act as a lead generation machine for years, without you having to change anything about it.
Some people believe that you need high quality video / audio recording equipment to start an effective video marketing campaign, but the truth is that any decent computer (even a tablet!) has enough audio / video processing power to get you started with YouTube video marketing. Sure, it is nice to have crystal clear videos with pristine audio, but the actual content is way more important.
So what videos are you supposed to produce? Your main goal should be to create movies that solve other people's problems, so start by writing down a list that highlights your clients' problems.
If you run a computer shop, you could produce videos that show how to install a motherboard, a CPU, how to replace the memory, how to add a system cooler, and so on. If you sell flowers, you could teach people how to choose the proper flowers for specific occasions, how to create great looking bouquets, and so on. In a nutshell, your videos should help the people that are looking for something find the solution.
Not all the problems can be solved through a video, so carefully pick your topics. And if you run out of ideas, you can always search Yahoo Answers, find the top industry-related questions and offer video answers to them.
Do you run a local business? Then make sure to create videos with titles, descriptions and tags that include your city name, local zip codes, area codes, and so on. Don't worry; we'll break it all down right now.
How to Rank Any YouTube Video
Should you try to optimize your YouTube videos? Sure thing! It is important to understand that YouTube's search algorithm is different in comparison with Google's search engine algorithm, though. As an example, you can have much higher keyword densities on YouTube without being penalized for that; this means that your targeted keywords can appear more often in the video description, for example. Here's a list with the most important YouTube ranking factors:
1. Proper Category Choice
Always pick the most relevant category for your videos. If you sell gaming accessories, you shouldn't include your videos in the "Animal" category.
2. Keyword in Video Title
This piece of info comes straight from YouTube: you should use as many keywords as possible in the title, because this will make your video appear more often in the search results. This doesn't mean that you should repeat the same keywords over and over (that won't work!), but that you should blend several relevant keywords into a human-readable title.
Don't forget that the primary goal of the title is to make the people click your video link. Since YouTube displays only the first 60 characters from the title (the title is limited to 100 characters) it is important to place your call to action and / or unique proposal at the very beginning. Basically, you want the first words in your title to be a powerful headline that basically forces the people to watch your video.
3. Keyword in Description
Google encourages us to use as many words as possible here, so why not write a long description that includes all the highly targeted and related keywords, without stuffing them?
Some people actually use nice articles in the description, because the 5,000 characters limit allows them to do that. Others simply transcribe their video and put the resulting article in the description; it's a good idea, provided that the end result includes the targeted keywords. Once again, resist the temptation to repeat the same (key)words over and over; this could get your account banned.
4. Keyword in Tags

Put as many unique, relevant keywords as possible in the tags. If some of them include several words (buy seo services, for example) use quotation marks around them. But even if some of your keywords need quotation marks, add them without quotation marks as well; this way, you will increase the chances to rank for related keywords, and thus attract more viewers.
5. Backlinks Pointing to Your Video

Nothing beats the power of a high quality backlink coming from a related, authoritative website! The same thing is true when it comes to ranking YouTube videos; links that come from niche-related blogs, forums, social media accounts, profiles, etc are all good.
Just like a regular web page, each Youtube video has a dedicated URL, so be sure to point the links to the actual address of the video.
6. Time Watched
This new ranking factor was added last year; according to Google, its goal is to reward (read "rank higher") the videos that keep the visitors engaged.
The recipe for success might look simple: create videos that people want to watch! The reality is a bit different, though; "time watched" refers to the overall time spent on YouTube by a visitor for an entire viewing session, and not just for viewing your video.
This means that if somebody views your 2 minute video and then leaves YouTube, your video could be ranked lower than mine, in case that many people view my 1 minute video, and then watch 3 other related videos (not created by me).
Why does it have to be this complicated? I can definitely feel your pain; it was much easier to rely on "view count", which has now lost most of its ranking power.
Still, there are a few things that you can do to increase "time watched"; adding annotations to your videos is a good idea, for example. By adding annotations, you can link to other popular, interesting, related videos (either yours or other people's videos), thus increasing "time watched".
Another option is to use InVideo Programming, a YouTube feature that allows you to embed another video across your channel videos. Basically, you can (and you should!) use InVideo Programming to link to the most popular video a few seconds before losing your visitors' interest (YouTube Analytics is your friend).
As an example, if YouTube Analytics tells you that your video viewers tend to lose their interest after about 50 seconds (this is your average view duration), use InVideo Programming to insert the link to your most popular video after 40 seconds.
7. Number of Video / Channel Views
Did I say that the number of views has lost its importance? Way too many people were buying automated views in an effort to rank their videos, and Google has caught up on that, like it always does. Still, a video that has hundreds of real, full length views will rank better than one that has zero views.
8. Number of Likes and Dislikes
This goes without saying that the more likes you have, the better.
9. Number of Embeds
YouTube allows other people to embed your videos on their website pages, unless the way in which you have set up the video prevents that from happening. And each time your video is embedded, it gets a backlink pointing to it, so its chances to rank higher increase.
If you have control over the website that embeds the video (it's your own website, for example) make sure to use the targeted keyword in a link that is placed below or above the video and points back to the YouTube URL. Check out the Buy SEO Services page to see an example.
10. Number of Shares
How many times was your video shared? The more, the better.
11. Number of Playlists
If your videos are great, they will be added to many playlists, and this will help them rank better.
12. Number of Channel Subscribers
If your videos are popular, your channel will have lots of subscribers. And if this happens, your videos will rank higher. Am I the only one seeing a snowball effect here?
13. Number of Comments
Should a video be ranked higher if lots of people comment on it? Google figured that out a long time ago.
14. Number of Flags
Did you know that some people may flag your videos, in case that they consider them to be inappropriate? The YouTube staff members review the flagged videos 24 hours a day, 7 days a week, so try and fix the things each time you are notified; this will boost the YouTube rankings as well.
These are the most important YouTube ranking factors; as you can see, they are not complicated at all.
YouTube Video Marketing Tips
Whenever you create a new video, upload it on YouTube, and then send its link to your email list. Embed it on your site, and then use a keyword-rich anchor that points to the video URL, just like I showed you at the 9th ranking factor (embeds).
It's time to post the video link on your social media accounts; Twitter, Facebook, Google+ and LinkedIn are the best ones to use for that, but feel free to go wild and post the link to as many social networks as you want. Also, don't forget to ask your friends to share the link to your fantastic video.
But what if you don't have any friends? Don't worry, you can always purchase cheap pay per click traffic, targeting keywords that cost a cent or even less; this way, you will get real video views coming from highly targeted people, and not just a bunch or spammy, robotic video views that can be spotted from a long distance.
Video marketing needs to be done consistently, but even if you manage to produce a single video per week, you are going to have over 50 useful videos after a year – how cool is that? The secret for an effective YouTube video marketing strategy is to create videos that solve your clients' problems, of course.