September 26, 2012
Posted by:

admin

Categories:

Google My Business, SEO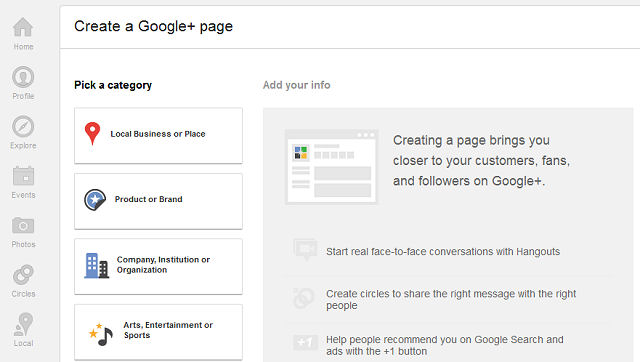 During the last few months I have seen several different trends with Google and its search results. First of all, when it comes to traditional search, your favorite search engine seems to give much more importance to the authority sites now, and this is something I've always talked about in my blog posts. The days when you were able to outrank huge businesses by using a website with two pages of content and a ton of low quality backlinks are finally over; fortunately, you can read the article I wrote a while ago and learn how to write great website content and turn your website into an authority.
Still, there is another Google component, Google+ Local (formerly known as Google Places) that seems to favor the small businesses, even if they don't have huge websites. This means that your small business has real chances to rank high in Google+ Local even if you don't have a 10,000 pages website and / or a big SEO budget.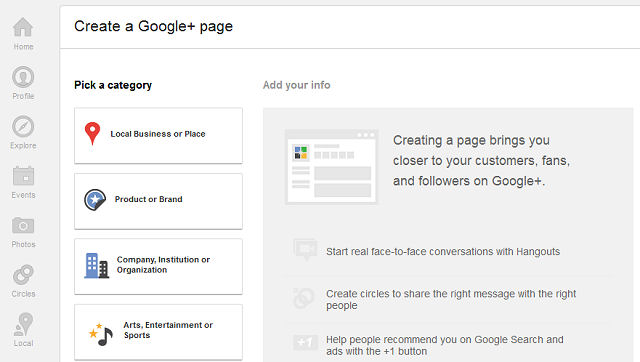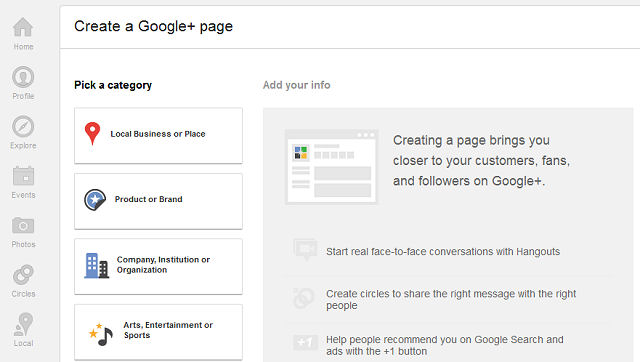 It goes without saying that G+ Local's results can't be manipulated as easily as they were in the past; all the users that want to review your business need to have Google+ accounts, because anonymous reviews aren't allowed anymore.
This means that you should give your former customers some incentives, maybe offer them a free report or a coupon, as well as step by step instructions that will help them create a Google+ account, in case that they don't have one already. Then, they will be able to post a (hopefully) positive review about your business.
What about the old reviews? Sadly, they need to be republished using G+ accounts, so you'll need to contact your past clients and ask them to write their reviews again. I know it's a painful process, but Google really wants to filter out its database, removing all the spammy reviews from it.
Ranking high in Google Local
OK, so what can you do in order to get a good ranking in Google's Local Business results?
1. First of all, make sure to fill in all your profile details; it's easy to skip a few fields, thinking that they aren't that important, but my tests show that having a 100% profile completeness factor is crucial. Also, don't forget that your potential clients will see the first profile picture in your Google+ Local listing, so make sure that it is relevant and appealing; having a bigger click-through rate is always beneficial.
Don't forget to include a QR code as well; it could list your special offers, maybe give your new customers a coupon, etc. Read the how to use QR codes for business article and you'll get plenty of ideas.
Copy your business name, physical address, website and real phone number (exactly as they appear in your profile) to a text file; you will have to use them, exactly as they are, in the footer of your website's landing pages, in directory listings, etc. Google verifies these listings using your phone number, so don't make the mistake of using different phone numbers in different places, even if all of them are yours – this could make the Google employees think that you are trying to duplicate your listings.
2. Google+ Local gives you the possibility to upload up to 10 images on your page, but you should also upload as many images as possible to authority photo sharing websites like Flickr, Panoramio, Photobucket, Picasa, and so on. Add your business name, website, address and phone number to their descriptions whenever it is possible; in addition to this, some of the photo sharing sites support geo-location, and adding the latitude and longitude of your business to each photo is another powerful, and yet little used tip. Do that and Google might also grab a few of your off-site images, automatically adding them to your G+ Local page.
3. Contact your customers and ask them to give you a review; it's OK to contact the old reviewers as well, asking them to do the job again, as their old Google Places reviews are now useless. It is mandatory to have at least five G+ reviews; otherwise, your average rating (hopefully a good one) won't show up in the local search results. Offer your past customers a 20% discount for their next order in exchange for an honest review – this will work wonders.
4. What about Google Local for multiple locations? If your business has several locations, you're going to have to create a separate page for each one of them. Make sure to use a different address and phone number for each separate location, though.
5. Did you manage to get those precious reviews? Then make sure to reply to them immediately, thanking your customers for spending their precious time to write the review. Don't use the same words over and over, of course – personalize your replies.
No matter what you do, you are going to get negative reviews from customers that trash your services from time to time; reply politely, admitting your mistake (if any) and do your best to solve the problem. Then, ask the formerly unhappy customer to edit his review, stating how helpful you were in solving the problem.
This doesn't mean that you should chase that unhappy customer for months; any business can get a negative review every now and then, and your precious time is spent much better trying to get new reviews.
6. Get as many reviews as possible on third party sites; Google reads the reviews posted on Yellow Pages, TripAdvisor, and so on, and can add them to your Local page. Also, it surely won't hurt if you can get your company mentioned by as many third party review sites as possible. For best results, focus your efforts on industry-related directory sites and local review sites.
7. Very few people use video citations, even though they are extremely powerful. Create accounts at the top video sharing websites (YouTube is owned by Google), and then upload at least a high quality company video, adding the name, the website address, the physical address of your company and its phone number to the video description field.
8. Your SEO efforts still matter a lot! If your website has got a powerful backlinks profile, this will propel your G+ Local page to the top. Apparently, Google uses the same (or a very similar) algorithm for local and traditional searches.
There are a few more advanced tips that you could apply, like adding your address in schema mark-up, having your best reviews added to the website in the hreview microformat, and so on. These things have a lower importance at the moment, though, so you can either ignore them for now, or let an SEO specialist do them for you.
I'll end up this article with a comment made by one of Google Local's engineers: your website needs to be relevant, important and well regarded, in order to get one of the top spots in G+ Local search. So do your best to offer relevant products and services, grow your business continuously and strive to have a good reputation – these things will help your website climb to the top of the Local listings.