July 22, 2016
Posted by:

admin

Categories:

Google My Business, SEO
Google uses a different algorithm to rank sites in its local search results, but it started to incorporate several standard ranking signals into it last year. Here are the main search engine optimization factors that will help your local site rank high in Google's local search results.
Proper Google My Business Setup
Everything begins with having a verified Google My Business account. If you run a local business, it is mandatory to claim your Google My Business page now. It's 100% free and it will only take you a few minutes to do that.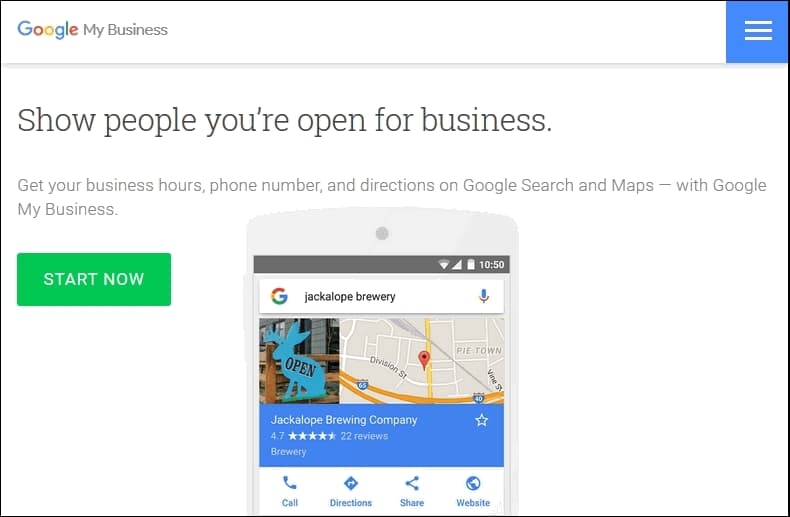 But don't do what the other 99% business owners do! Don't just create your account, verify it, and then forget about it! There are several simple steps that you should follow to maximize the chances of having your small business ranked high in Google.
Some people add the targeted keyword to their business name. It's a somewhat shady technique that has worked for many years and – believe it or not – continues to work today as well. Don't name your business "Best Barber in Miami" if your company name is "Sharp Razors Inc.", though. Use common sense, or you may risk getting a penalty in the future.
Then, craft a keyword-rich description for your business. As an example, if you sell used cars in Colorado, your description could include something like "We have been selling used cars in Colorado since 2008". In this case, you would attempt to rank for the "used cars in Colorado" keyword.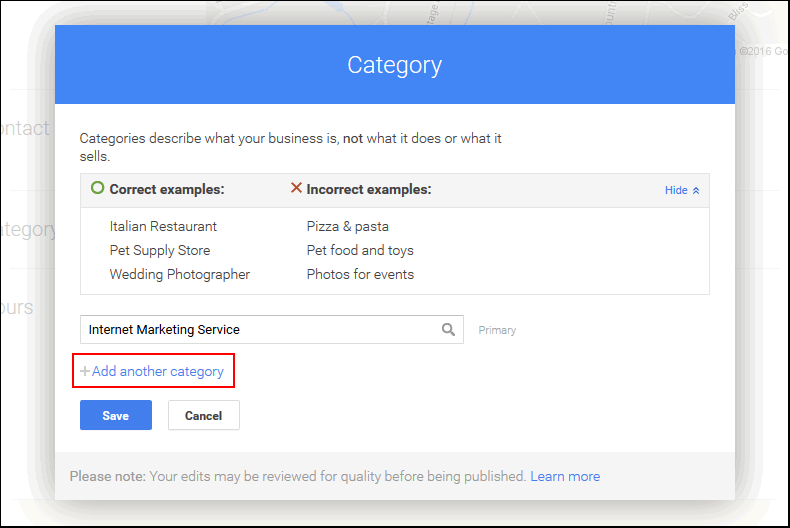 Make sure to choose the right business category. One of our clients has listed his car rental business in the "travel" category, and this has prevented his website from getting one of top local results. Everything changed when we chose the targeted "car rental agency" business category.
Don't make the same mistake: be very specific with your business category. It is much better to rank #1 for a highly targeted, business specific keyword, rather than try to rank – and fail! – for a keyword that's got a lot of monthly searches, but has a huge competition and is less relevant. So choose your primary category wisely, and then add a few more related categories.
Be sure to fill in all the details about your business. It is crucial to have an accurate business name, address and phone numbers, because you will use them over and over to promote your company in various local directories. Add your business hours as well – it matters!
Upload as many photos as you can. Well, don't go overboard with it, but be sure to add at least 5-10 images. Take photos of the location, of yourself, of your staff, your happy customers, and so on.
Authentic Google My Business Reviews
The number of Google reviews is one of the key ranking factors in local search. As soon as you get five reviews or more, Google will compute their average and display it in your local listing.
Since the reviews are so powerful, it's not a surprise that many people are trying to sell fake reviews. Resist the temptation to buy them, though. Google can easily figure that out, because, as you can imagine, the fake reviews sellers have a large customer base. In fact, Google is constantly deleting fake reviews, and you don't want them to treat you like a spammer.
I know, right now you are eager to get your first five reviews, and it may take a while until you get them. But the good news is that there are several powerful ways to get legit reviews.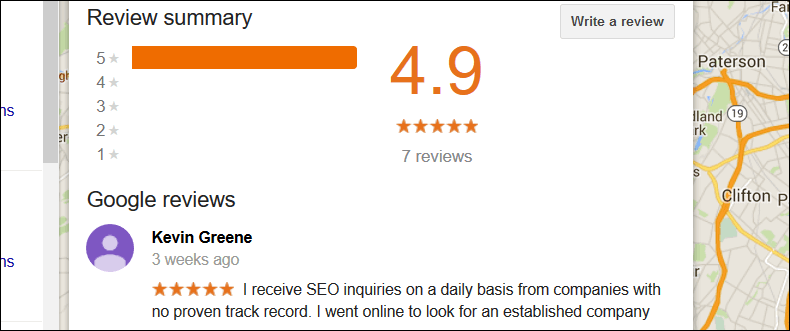 The best method is to ask your customers for reviews. And to maximize your chances of getting a five-star review, do that when your clients are very happy with your services.
It may be hard for them to type in the long URL of your Google My Business page, but you could turn it into a QR code that can be easily printed on your business card, for example. To make the things easier on your end, we have created a Windows application that generates QR codes and can be downloaded from here.
You can also use a URL shortener like https://bitly.com, which will turn your long, hard to remember address into a shorter, friendlier one.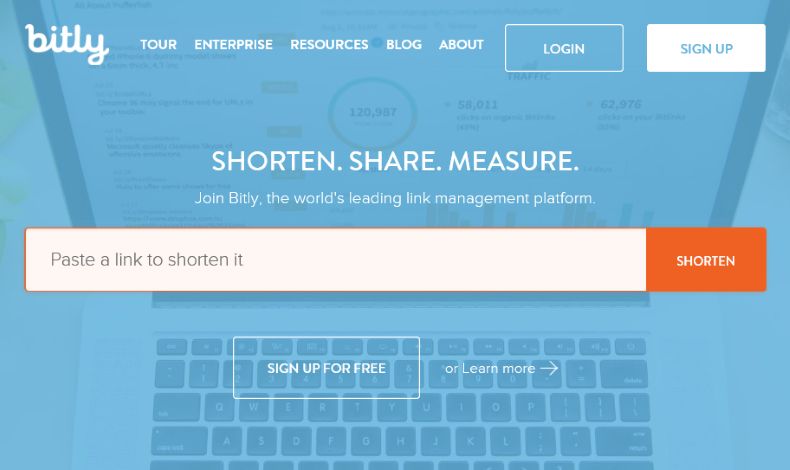 If you have your customers' email addresses, contact them a few days after their purchase and ask them if they are 100% happy with your product or service. Then, if their answer is affirmative, send them another email with your Google My Business URL and ask for an honest review.
I know, people will not always be nice, even if they love your merchandise. Sometimes you have to go the extra mile and bribe them. In an ethical way, of course! Organize a contest, for example, and give anyone who writes a review the chance to win one of your products. Or give anyone who writes a review a 20% discount on their next purchase.
Always strive to improve the quality of your products, services and customer service. Every business owner loves positive reviews, of course, but you can only earn them if your products are great, improving people's lives. Don't expect to get positive reviews just because you are a charismatic person behind a poor product. That will not work.
Addressing Negative Reviews
We've only tackled positive reviews so far, I know, so what should you do when you get an unsolicited, negative review? It may be tempting to ignore it, and then try to attract more positive reviews, with the goal of increasing the average review score. Often times, it is much easier and way better for your business to reply to negative reviews, though.

Your customers may get frustrated because they've encountered real problems while using your services. By getting in touch with them, you show them that you acknowledge their frustration, that it is caused by a real problem, and that you want to fix it and improve your business.
Sure, you may find an angry customer that is unreasonable every now and then. Still, by replying to his or her negative review, you have the opportunity of showing all your potential clients that you have done everything in your power to please that customer as well. This will help you win their sympathy and more business.
Now that we are done setting up our Google My Business page and getting reviews for it, it's time to set up our website in a way that pleases Google. And just like with regular SEO, local search engine optimization takes on-page and off-page factors into account.
Local on-page SEO signals
Gone are the days when you were able to rank on Google's first page using a 300 words article! These days you need to create comprehensive 2,000+ words articles to do that. Several studies, including one performed by serpIQ back in 2012, have showed that longer content ranks better, and this is a very simple way of outranking your local competitors.
Of course, this doesn't mean that you should write useless, diluted content, just for the sake of hitting the 2,000 words mark. Do your research and come up with informative articles that are filled with actionable information. Demonstrate your expertise and people will spend time on your site, thus telling Google that your content is worth reading.
Keyword density is not a key ranking factor anymore, but this doesn't mean that you shouldn't include the targeted keywords in your articles. Google needs to understand what the pages about, after all, and it does that by analyzing the words on it.
So be sure to include the targeted keywords, their synonyms and industry jargon in the text if it makes sense to do so. And don't forget to include the targeted keywords in the title, H1 and description tags. Plugins like Yoast SEO make it very easy to add this info to any WordPress-based website, for example.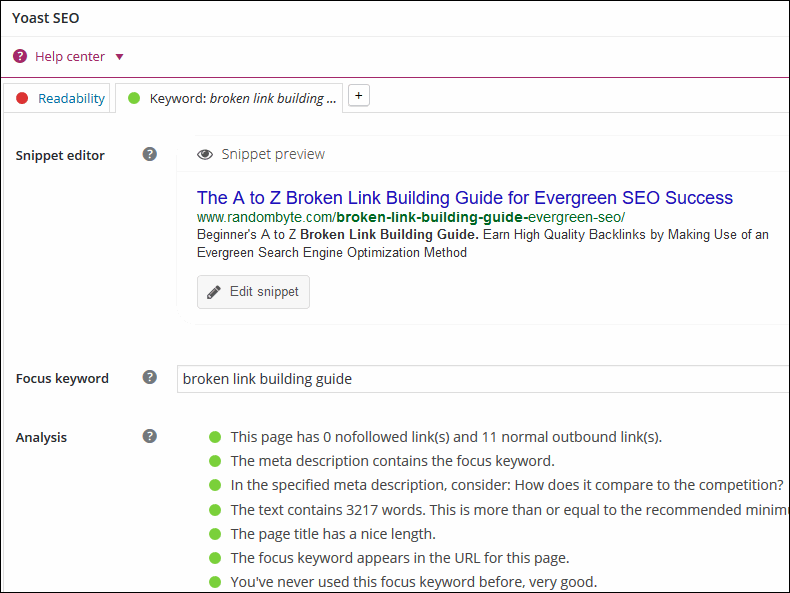 Avoid keyword stuffing at all costs; otherwise, your site will be penalized.
Create and incorporate interesting images into your articles. Images have been known to improve rankings for years now, and they can also serve as an additional source of traffic and backlinks. But don't use public domain pictures, which have been used and abused by everyone and their grandmother!
Always go for paid image sources, or – even better! – take the time to do your research and create a useful infographic that can't be found anywhere else on the web. This Google Penalties Infographic has gotten over 100 social shares, for example.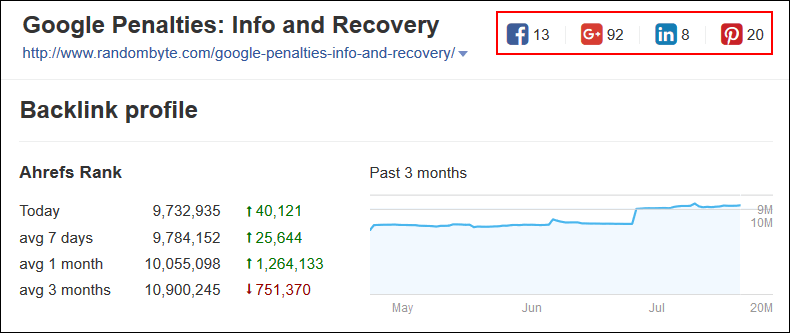 I hope that you have got a responsive website; otherwise, you are losing a lot of business, because many of your potential customers can't read its content – or simply don't want to make the effort. More than 50% of the Google searches are performed using mobile devices now. So make sure to invest into a website that can be properly displayed on standard computers and mobile devices, be them tablets, smartphones, and so on.
Google is also using the HTTPS protocol as a ranking signal. Most hosting providers will help you install an SSL certificate, which will encrypt communication between your website and its visitors, and then gladly charge you $50…200 / year for it. This won't always lead to 100% secure web communication, as Google would want us to believe, but it's a small price to pay for better organic and local SEO rankings.
Website loading speed is a very powerful ranking factor, so be sure to improve it by moving your site to a faster hosting account, optimizing your images, getting rid of unnecessary code, plugins, etc.

Web services like http://www.webpagetest.org will help you measure your site's loading speed and even suggest improvements.
More info about other important on-page SEO factors can be found in the 101 White Hat SEO Tips article.
Local off-page SEO signals
Who said backlinks are dead? Google has recently confirmed that its algorithm uses backlinks as a major ranking signal, and this is true for its local search algorithm as well. If your website ranks high in Google's organic search results, your chances of getting ranked in Google's local business results increase exponentially.
Here's an official video where Andrey Lipattsev, a Search Quality Senior Strategist at Google Ireland, states that links and content are the two most important ranking factors. It's a long video, but it's certainly a useful way of spending an hour of your time.
This means that if you invest in a link building campaign that is based on high quality content creation and promotion, you will hit both of the top Google ranking factors at the same time! And by doing this, you will significantly boost the number of customers.
Sadly, I see more and more SEO consultants go after quantity, rather than quality, when it comes to getting backlinks. And I can totally understand why they are doing that! It is much more tempting to show your clients reports that include 100 low-quality backlinks, rather than show them that you've only gotten two high-quality backlinks this month. Often times, they aren't aware of the fact that quality trumps quantity.
Now don't get me wrong, more links can be better, of course, but only when they come from reputable websites. This means no press release sites, no general directories, no blog comments, no wiki sites, no web 2.0 sites, no forum profiles… I think that you get the picture.
So what are the best links that you should go after?
Ideally, you want links from authoritative, industry-related websites. Well, I wouldn't mind getting a link from CNN's website, even if they don't run an SEO business. Always try to get links that are too hard to obtain because there's a lot of work involved into getting them. Your direct competitors are probably too lazy to put in that kind of effort.
Of course, if you have access to a backlinks discovery tool like Ahrefs or Majestic, you can also study your competitors' links, and then try to replicate the ones that come from authoritative websites. Avoid getting backlinks from sites where everyone is able to create accounts and post links, though.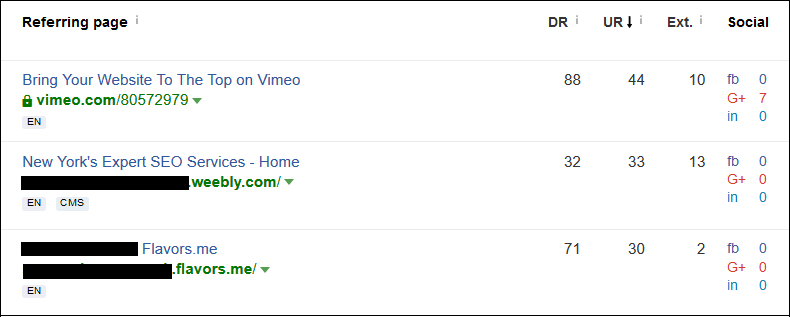 While you're at it, don't forget to study your competitors' anchor text as well; this will help you come up with ideas for your own link building campaigns. Recent research shows that links which include the city name in the anchor text help boost local rankings. As always, be careful and don't go overboard with it. You don't want to be hit with a Penguin penalty.
User Engagement
Google has been monitoring user behavior since 2012 or so, but it hasn't incorporated user engagement signals into its search algorithm until last year. What took them so long? It's clear that a website which gets more clicks in the search results, followed by long dwelling times (time spent to read the website content) sends a strong signal, showing that the searchers have found what they were looking for.
So do your best to get more website clicks by writing titles that include powerful calls to action, and then, once you have gotten the visitors on your site, keep them there for as many minutes as possible by providing a fantastic user experience.

Social Signals
Social signals can play an important part as well. I said "can" because only real social signals will work. No, you can't buy those 10,000 likes for five dollars and expect them to work. On the other hand, Google+ votes, Facebook likes and Twitter retweets coming from industry influencers can impact your local search rankings in a positive way.
The number of real (not bought!) followers on the top social networks is a local SEO ranking signal as well. So be nice, post useful info on your social media accounts, gain new followers and Google will show you some love as well.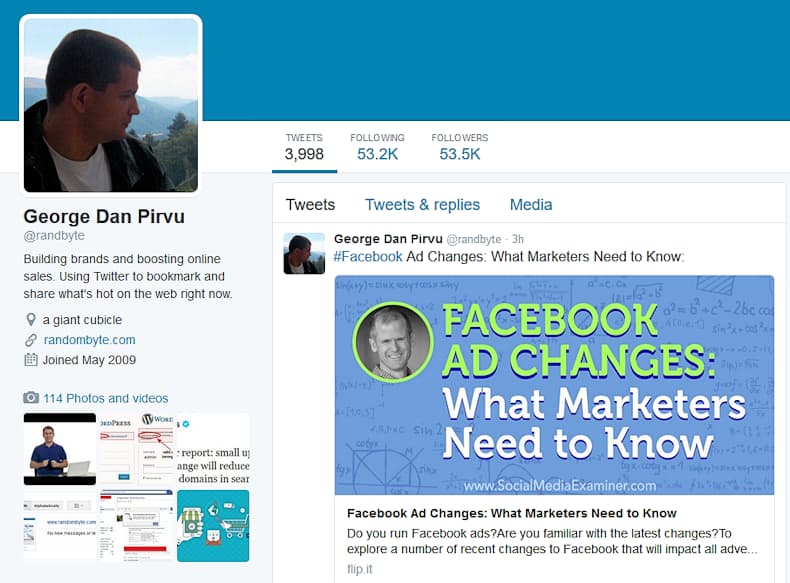 Powerful Local Citations
Citations have been known to help boost local SEO rankings for quite some time now, but their role has significantly diminished over the years. Still, it's easy to add your NAP (name, address, phone number) to the top local and niche directories, and then move on with your local SEO campaign.
So take a few hours and add your business to the top local citations sources. Here's our recommended top local citations directory list:
Don't waste your time chasing mentions from hundreds of local directories; your time is spent much better creating high quality content and promoting it, with the goal of attracting high quality links to your website.
Google Local SEO Ranking Factors – Conclusion
As you now know, a properly set up Google My Business page, lots of positive reviews, a website that's optimized for on-page and off-page SEO factors, strong user engagement, genuine social signals and citations from the top local directories are the key local SEO ranking factors.
These factors are almost identical with the ones used for traditional search engine optimization. This means that if you aren't investing your time or money into a search engine optimization campaign, you are losing a lot of business to your competitors.