May 7, 2014
Posted by:

admin

Categories:

Lead Generation, Pinterest, Social Media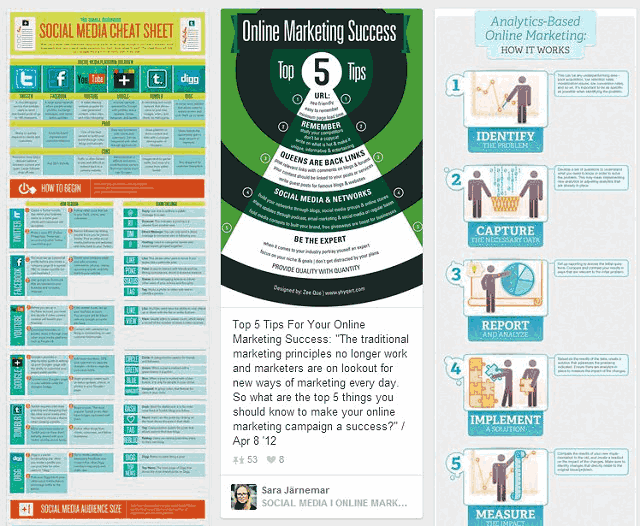 Pinterest is an online pinboard that people use to post pictures they like. These graphics are then linked to a specific article or blog post. Simple enough, right? Well, as simple as Pinterest may seem to most people, it is actually a very powerful way to drive lots of targeted traffic. And since Pinterest is growing at a clip of millions of users every single quarter, now is the time to take full advantage of this pinboard social media platform.
No matter if you are selling products or services, Pinterest can be a great website traffic source. However, it is easy to waste your time and energy with Pinterest; if you don't use an effective, proven strategy, you can spend a lot of time on this website and have little to nothing to show for all your effort. Follow the guide below and you will be able to unlock the wide range of business benefits that Pinterest can bring to the table.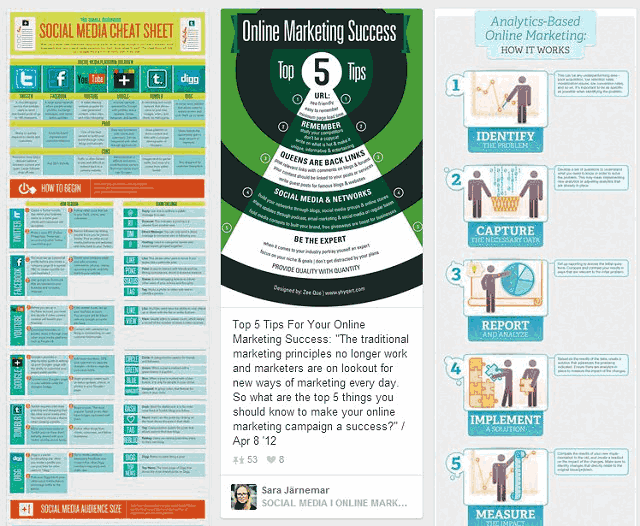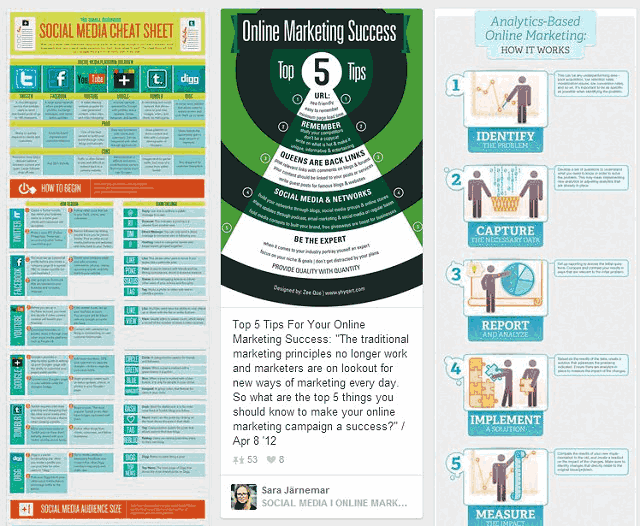 Pinterest as a Business to Business (B2B) Marketing Platform
While most people think that Pinterest will help them sell more to their clients, the real power of Pinterest is put into perspective when it is used as a business-to-business (B2B) tool. There are many other business owners, merchants and service providers on Pinterest who are simply looking for high quality content. By appealing to them, you get to put your brand in front of people that have the ability to advertise your business to a much wider range of consumers, influential people and companies in your niche.
All these actions can significantly impact your business' bottom line in a good way. After all, businesses tend to buy in larger volumes in comparison with consumers, and businesses tend to be repeat customers. It is not unusual to get a deal through Pinterest, and then have that business come back to you regularly over the succeeding years.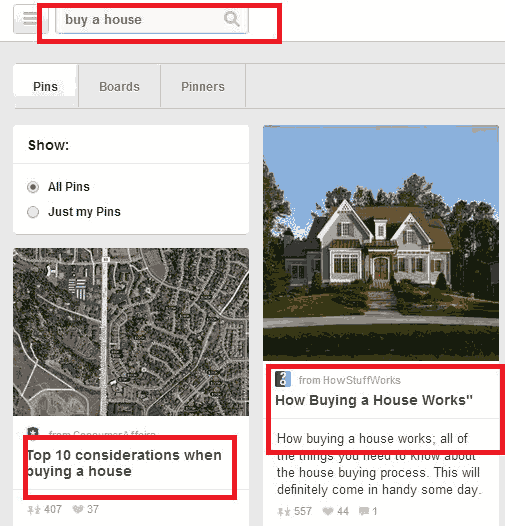 Pinterest as a Business to Consumer (B2C) Marketing Platform
While the B2B aspect of Pinterest can offer the biggest benefits, you can also sell products or services directly to individual consumers through Pinterest. This may not be the ideal scenario (especially for low priced products) because you will be stuck on a level where you're constantly trying to drum up small one-time buys from consumers that come and go on Pinterest. Your time is much better spent by connecting with influencers and decision makers in your industry.
Benefits You Should Expect from Pinterest
B2B: gain credibility with influential people in your niche who can link to your website through blog posts, social media, etc. Increased credibility can lead to profitable B2B partnerships and sales.
B2C: send website traffic to landing pages or content that can lead to direct sales, ad clicks or email leads.
Pinterest for Business: Best Practices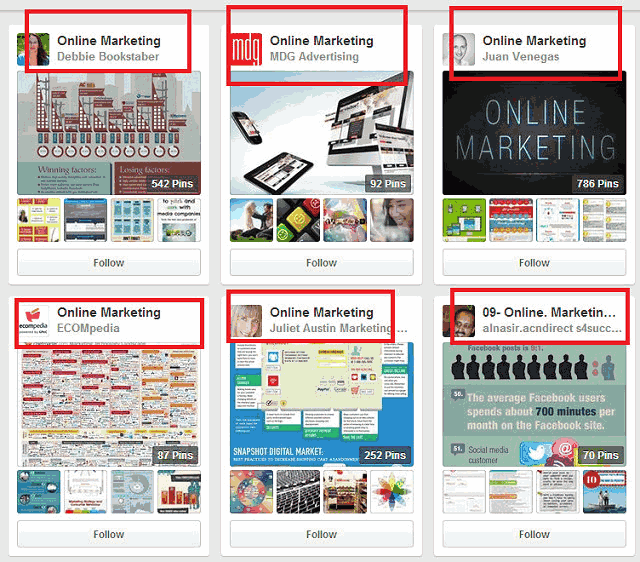 1. Focus on Your Niche
When it comes to pictures you should pin, focus only on images that are very specific to your industry or niche. The more specific you are, the more of an 'authority' you become for your followers, or for people that take a look at your pinboard. You want to be the 'go to' source for a particular type of graphics. The more specific you are, the higher the chance to attract people who are interested in a particular type of information or a particular niche. This is an easy way to quickly boost your credibility.
2. Build Credibility by Pinning Other People's Stuff
Remember, you are trying to become credible to your target market. But you won't become credible if your pinboard looks like a giant spam board which only includes your own stuff. Post graphics that come from many authoritative, niche-related sources on your Pinterest board; this way, you are building credibility by creating a high quality board that is laser-focused on your niche.
Don't post garbage pins or irrelevant pins. If you want to show your sense of humour, try to post funny pins that are still within your niche. As an example, if you are offering SEO services and you want to build a credible SEO pinboard on Pinterest, post funny SEO-related graphics. It's okay to joke around, as long as you keep it within your niche and you keep it within the bounds of good taste.
3. Be Graphically and Textually Consistent
Your Pinterest 'persona' must clearly communicate the voice of your brand. If your company has a logo, use that logo as your avatar. If your website is written in a particular voice, your description on Pinterest must mirror that voice. Everything must be consistent.
Always remember that your Pinterest persona represents your brand in front of the huge Pinterest community and the influential people in your niche. Don't send mixed signals by using a goofy avatar or by posting information that isn't in line with your website's content.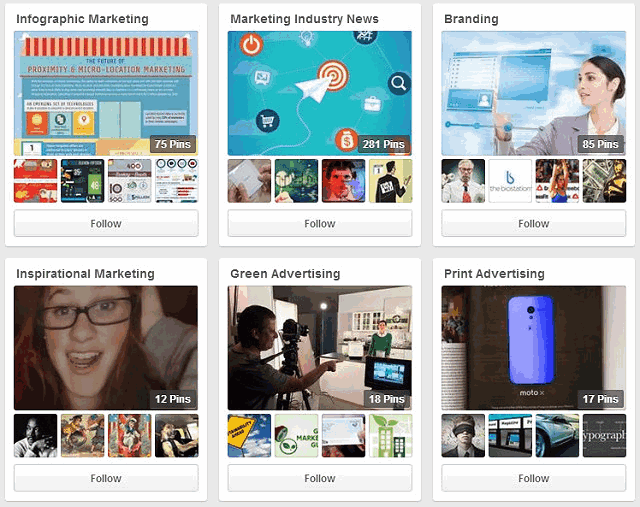 4. Focus on People Who are Interested in Your Niche
There are lots of other users on Pinterest that pin all sorts of stuff, but you don't need to follow all those people and have all of them follow you back to be successful with Pinterest. When it comes to online advertising, the more targeted and specific you are, the higher the chance that you will get your brand in front of the right eyeballs.
Be very specific when it comes to who you follow on Pinterest, see what people are pinning before deciding to follow them. Do their posts fall within your industry? Are they specific to your niche?
5. Pin your Materials at the Right Time
Pay attention to the influencers in your industry and figure out when they are the most active. Match the time frame when they are pinning; this way, more people are going to see what you are sharing.
6. Comment, comment, comment
When you are pinning stuff, make sure to 'make it yours' by adding your own comments to it. Your comments add personality and credibility to the materials. These apparently small details will easily add up, building your authority and expertise on Pinterest.
Take the time to comment. Take the time to add your own thoughts to those images, thus allowing the viewer to learn more about you and your business.
PRO TIP #1:
Instantly boost your authority by studying at least 20 people that typify your 'target audience'. Pay attention to what they pin. Which websites come up again and again?
Now that we have gotten a good website list, it's time to reverse engineer these sites' Pinterest marketing strategies by pasting their websites URLs in the browser, one at a time, just like this:
pinterest.com/source/theirdomain.com
You need to replace theirdomain.com with the actual domain name, of course. Also, make sure to log into your Pinterest account before doing this.
Pinterest will now show you what images get pinned the most from a particular source site. Study these images and pin the best ones on your pinboard if you haven't already. Most importantly, find similar images from other sources and pin those as well. Why? You want to be perceived as the ultimate authority on a particular subject matter. If you post stuff other people aren't posting, you are demonstrating your expertise.
PRO TIP #2:
When commenting, don't post useless phrases like 'Good job' or 'Thanks for sharing'. Besides being generic, such comments will actually erode your perceived authority – anyone can make them! Only share comments that add information or wisdom; this will boost your authority. Don't waste your time posting generic comments.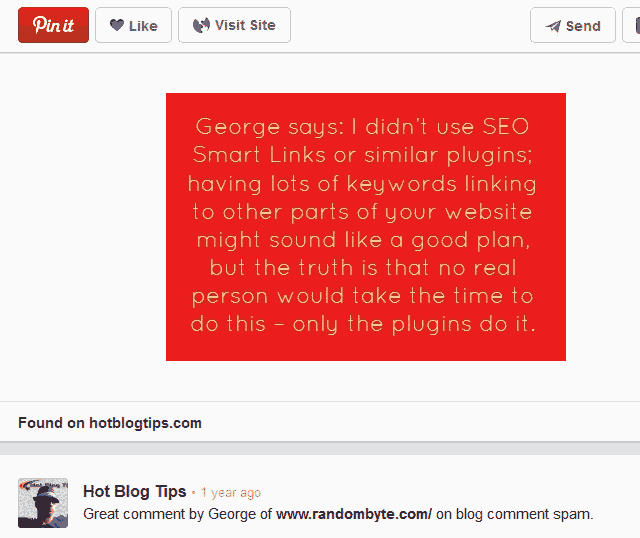 Pinterest Marketing Benefits
The main Pinterest marketing goal is to be perceived as an authority in your industry. If people like and trust you, they will start advertising your business for free in larger and larger numbers. Here are some of the most important Pinterest marketing benefits:
– When you pin your stuff, many of the people who follow you will pin your stuff (and thereby drive traffic to your website from within Pinterest).
– When you pin your stuff, people will share the image and its website link through their social media accounts on Twitter, Facebook, etc.
– When you pin your graphics, some people will reference them in their blog posts. Since you are only posting laser-targeted, niche related content, your website will receive highly targeted visits.
– People who are interested in your niche will click your images and make you money by becoming your leads or buying your products.
– Some of the influencers may contact you because they like your high quality content, they perceive you as an authority in the industry, and thus want to partner with you.
Due to its fast growing user base, Pinterest can offer lots of benefits to any business owner. Use the tips above and you will easily unleash Pinterest's huge online marketing power.