March 29, 2013
Posted by:

admin

Categories:

Blogging, Google Search, SEO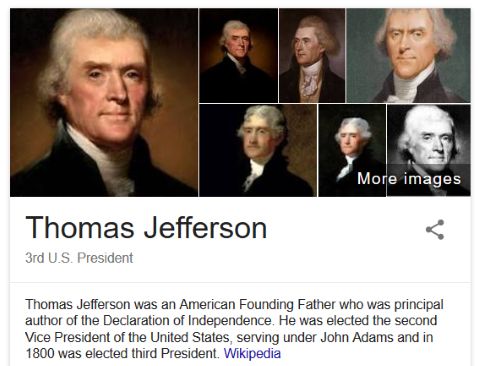 The SEO world is changing radically; big companies rank higher than ever in Google's search results now. It is a proven fact, so let's get over it. But what about the small and medium sized businesses? Will they be able to see their sites reaching Google's first search results page from now on? If you have a smaller sized company, I have got good news for you: the Panda and Penguin updates have made it easier and (especially) faster than ever to rank well in Google.
But how can that happen, when so many websites have lost their good rankings overnight? The answer is simple: due to the recent Google updates, many people have moved away from SEO, so there is less competition in this sector now.  Most company owners have chosen to pay for Google AdWords, so that they can have access to a steady amount of traffic without having to worry about the future search engine algorithm updates. Sure, it's not wise to rely on a single source of traffic (AdWords), but at least it's something that works fine today.
So is Google on a quest to get rid of organic search results? Not at all, but rest assured that you will not be able to compete with the big brands for obvious, high volume search keywords from now on. The alternative is to learn how to do keyword research and analysis the smart way, as well as turn your website into an authoritative source of information by including Google's Knowledge Graph into your SEO efforts. Here's an official video that explains the inner works of the knowledge graph.
Google's declared purpose is to offer the most relevant results for any search query. And while ranking on the first page continues to be a matter of getting high authority backlinks from reputable websites, there are other ranking factors that might not have a very important role right now, but will definitely play a much bigger part within the following few years.
Authorship and Author Rank
The first factor that will help build your knowledge graph is authorship. Google wants you to be a celebrity (a thought leader in your industry) in order to feature your site on its first results page for industry-related keywords. And we couldn't blame it for this either; that's how we take most decisions each day, isn't it? Would you buy a car from a company you've never heard of, or would you rather purchase it from a reputable car manufacturer? Would you treat your baby using advice from an e-book that was put up by some guy in his basement, or one that was written by a reputable physician?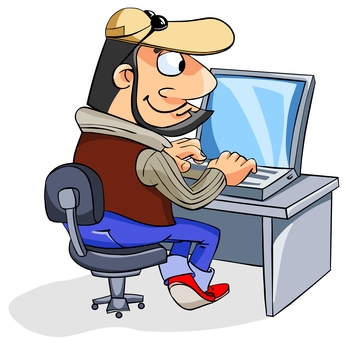 If you want great rankings for your website, Google wants you to be that reputable physician, and not some untrained guy working in his basement. Now don't get me wrong, it's OK to work from your basement, as long as you produce outstanding content. And once you've managed to produce several high quality articles that keep your website visitors engaged for tens of minutes, Google will boost the rankings for all your future articles, presuming that they are great pieces of content as well – they're written by the same expert author, after all.
So how do you boost your authorship? Begin by having a social presence on Google+, LinkedIn and Facebook. Fill in all the profile details, always linking back to your website. Each one of your social media profiles should link to all the other social media profiles whenever it is possible.
Make sure to include the website(s) where you are contributing articles in your Google+ profile. I have discussed this in more detail in the Google Plus Accounts for Business article. It goes without saying that your profile data should be similar across all the social media accounts; you shouldn't portray yourself as a great cook on Facebook, and then say that you are a limo driver on LinkedIn, even though this might be true. Better merge all the info, thus keeping all the profiles aligned; do not forget that it is always better to target a narrower niche, though.
Did you consider setting up a globally recognized avatar profile? Disqus and Gravatar are two of the most important providers, so it's best to use them both. This is another important step that will help the search engines find out more about you. Head over to the Gravatar website, and then set up a free profile; it will only take you a few minutes to do that. Then, each time you comment on a blog that knows how to work with Gravatars (and there are millions of them!) your profile will be loaded, showing your picture. Don't forget to do the same thing for Disqus; if a blog doesn't use the Gravatar system, it uses Disqus most of the time.

By creating a globally recognized avatar you are building an online passport which tells the search engines that you are a regular contributor to the top industry-related websites. Google will learn that you are active in your niche, you write comments that get past the spam filters and receive replies from the top blog owners, and so on. In addition to this, if your comments are useful, adding a lot of value to the original articles, more and more people will want to visit your website.
Don't forget to include all the social media accounts in your Gravatar profile; this way, you're confirming Google the identity of that insightful, non-spamming blog commenter (you). Basically, we want to ease Google's job of determining precisely who we are and how we add value to the web – a bit scary, I know, but this is the only way of establishing yourself as an authority in Google's (virtual) eyes.
Proper Content Creation
OK, so at this point we have set up our optimized, linked social media accounts and Gravatar. Still, this is not enough in order to be considered an authority by Google. You need to either start producing high quality content, or to outsource its creation.
Write industry-related articles and post them on your blog. Make sure to target the keywords listed in your profiles whenever it is possible to do that naturally. Use RSS feeds to keep track of industry-related news; this will give you two important advantages:
1) You will know what to write about (just follow what the industry leaders are doing).
2) You will have the chance to be among the first few commenters on the top industry-related blogs.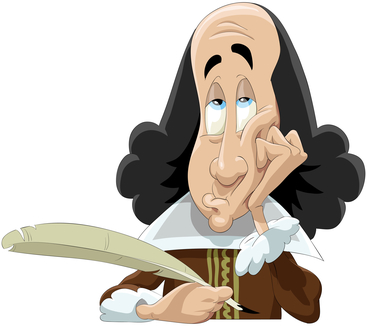 Please be aware that writing a single high quality article about a specific niche will not be enough to position yourself as an authority in that niche. You need to create several related articles that complement each other, without overlapping at all.
As an example, if you run an SEO company, a set of blog articles could mention Google, Yahoo, Bing, Matt Cutts, Duane Forrester, Rand Fishkin, etc. By using these keywords you could easily create at least three different articles that complement each other nicely, targeting a broader set of keywords, answering questions that people are asking, and so on. Make sure to interlink your articles, thus creating a self-contained, niche-specific content hub.
I take 30 to 60 minutes to do my keyword research anytime I write an article for this blog. I use a custom-built tool to find out what the people are searching for, and then I sort those keywords according to their search volume and difficulty. I end up having a set of 10… 30 related keywords that will serve as an inspiration for my content creation tasks. I'm not obsessed with having a specific keyword density, position, etc – it doesn't matter anymore.
Social Media Mentions and Backlinks
Let us assume that you have written your high quality articles, optimizing their title and description tags, and practically forcing the search engine users to click them because they're fantastic! On a side note, you should make sure that the articles actually deliver what you have promised in the title and description tags.
So you did your job, but your articles won't rank on Google's first page by themselves; they need to get some backlinks. It is true that having a few social media mentions will give them a boost for a small period of time (days) but you will need high authority links in order to stay on the first page for keywords with moderate and high competition. Sure, it won't hurt to ask your friends to link to your blog posts using their social media accounts. And adding +1 buttons and other social sharing options to your blog is mandatory!
I'm not a Google evangelist (far from it!) but I know that if you create great and (most of all) useful content on a regular basis, you'll get those precious backlinks every now and then. This is how I have gotten a backlink from one of Yale University's resources page, for example.
Write comprehensive resources that people will want to utilize again and again and you'll definitely get links to them – who wants to lose track of a precious resource? You should also contact the webmasters that might be interested in those resources and ask for a link; you will get it most of the time, because your resource is fantastic indeed.
Sometimes you will feel that you've written an outstanding piece of content that would benefit lots of people. If this is the case, why not increase your chances of getting lots of high quality links to that article by using a paid press release? Trust me: high quality, paid press releases continue to work fine, no matter what you hear from somebody else. It is a simple method of getting backlinks from authoritative websites and (most of all) lots of website visitors that will actually get to read your fantastic content and link to it.
But what if you run several sites, each one of them targeting a different industry sector? Google+ allows you to have several accounts tied up to different profiles, but most of the top social media networks aren't that permissive. More than that, by using several accounts you are confusing Google, destroying the whole knowledge graph idea. This means that you should build a meaty, highly authoritative website, rather than trying to create 10 different mini sites.
Google Knowledge Graph – SEO Benefits
So how will Google's knowledge graph help your SEO efforts? First of all, it tells Google that you are a trustworthy person. Then, it increases the authority of your website, helping it rank higher in the world's most powerful search engine.
Not only that, but your website could be displayed on the first page for a particular keyword (without having the needed links for that) just because it is associated / similar with the website of a thought leader in your industry, or because it offers the answer to a question that many people are asking.
It is not a secret that the people who are logged into their Google accounts will see personalized search results; if the customers have your name in one of their Google+ circles they might see your profile and your latest G+ posts in some of their search results.
Many of your competitors will not be able / willing to implement all these steps in their marketing plan, so it will be much easier to outrank them in the near future, as the knowledge graph signals start influencing the search algorithm more and more. Google's knowledge graph is still in its infancy, so getting high authority links will continue to be important, but the time has come to understand that the success of your future SEO efforts will also depend on how trustworthy you are in Google's eyes.