December 10, 2013
Posted by:

admin

Categories:

Keyword Research, SEO, Website Traffic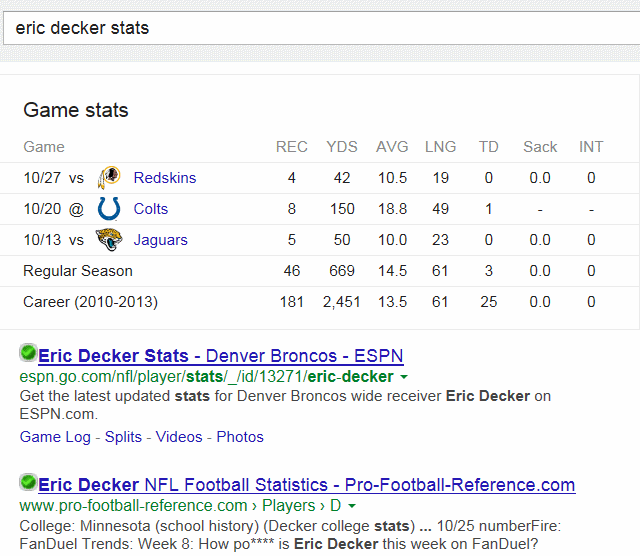 Google launched its Hummingbird update about two months ago, making lots of website owners wonder if they can (and should) do anything about it. Unlike Panda and Penguin, which were launched in an effort to keep the search engine results pages as spam-free as possible, Hummingbird's goal wasn't to penalize people's websites, but rather to place the sites that offer proper answers to the searchers' questions closer to the top.
Since Hummingbird affects up to 90% of the search queries, some websites were hit quite bad. It's a major algorithm update; Google will try to understand the actual meaning of a query from now on, rather than finding results that simply match the keywords that are input into its search box. In a nutshell, Hummingbird helps Google understand what its users are actually searching for, and then tries to display content that matches its users' expectations.
So how does this affect your website? First of all, the days of keyword stuffing are officially over. Your content needs to be relevant, or it will not be displayed in the world's most popular search engine. But it's much more than that; your content has to provide the best answers to questions like "how do I…", "what is the best…", where can I…", and so on.
A Real Life Hummingbird Example
Sometimes Google will be able to answer the question itself, so its users will not have to click through your website; this explains the big traffic drops that some of the big websites have been experiencing since Hummingbird was launched. Want to see a real life example? Just type "eric decker stats" into Google's search box.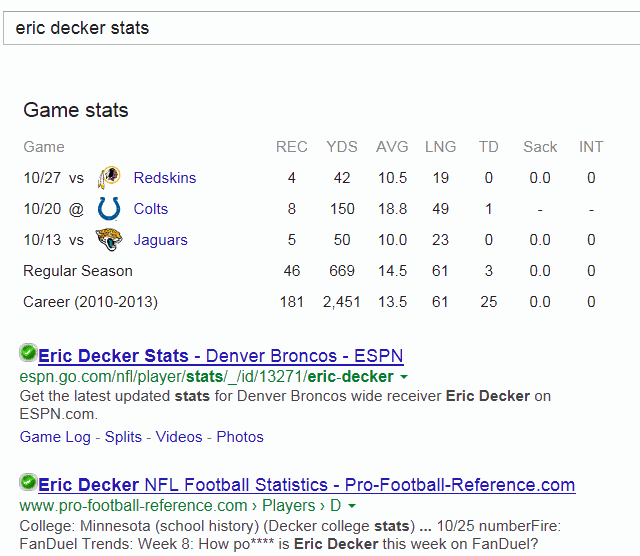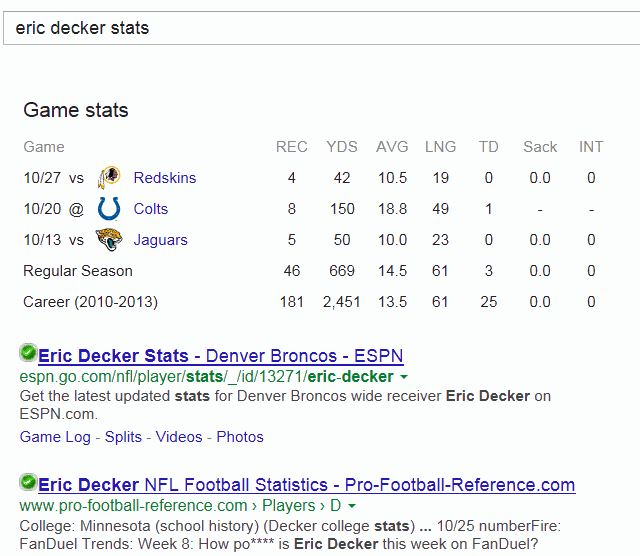 I don't know about you, but I'm pretty sure that ESPN and Pro Football Reference aren't too happy about this; many people will stop visiting their sites because all the needed data is provided by their favorite search engine.
So is there anything that we can do to prevent this from happening to our own sites? Not too much, I'm afraid, but the good news is that Google will only be able to answer a few questions on its own. All you need to do in the post-Hummingbird era is to have a relevant website that answers as many industry-related questions as possible in a thorough manner.
Feeding the Hummingbird
But how do we find those frequently asked questions that anxiously await our comprehensive answers? Here is a list with the best online tools that will greatly simplify your job.
1. Google Suggest
Google Suggest is the first on this list; just type in a few of the words that interest you, and then examine the suggested search queries. Google Suggest is now incorporated into Chrome and Firefox, so if you use one of these browsers you will be able to type in your queries right into their Google search boxes.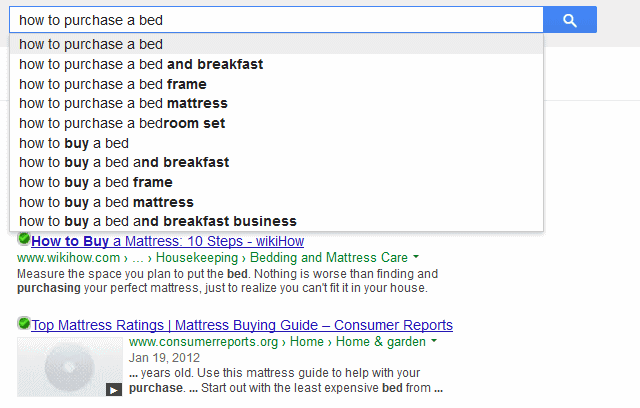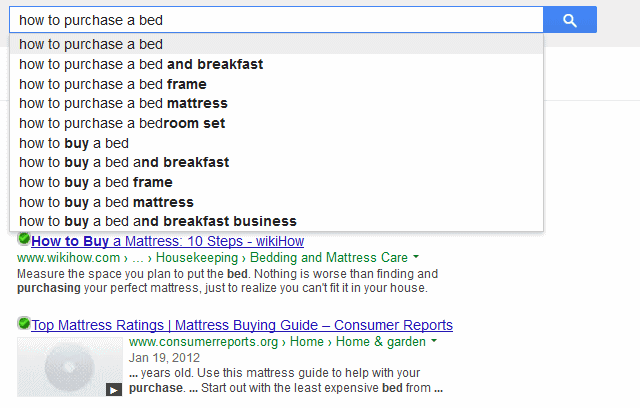 2. Ubersuggest
Scraping the Google Suggest ideas can be a time consuming operation, but you can get pretty much the same results (sometimes even more!) by pointing your browser to http://ubersuggest.org/.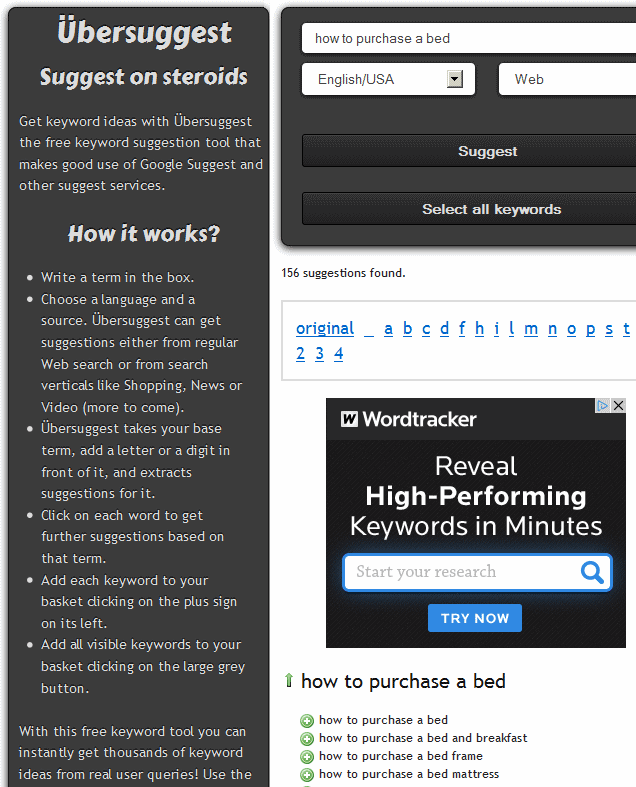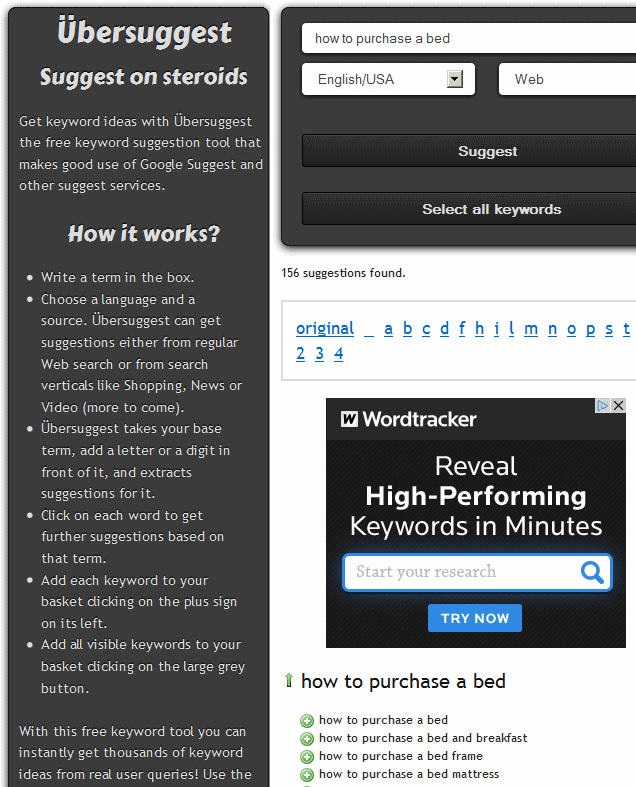 Just type in some keywords into the search box, choose a category (web, images, news, shopping, video or recipes), and then press the "Suggest" button; you will discover lots of targeted search phrases that are actually typed by people into Google's search box. Then, use the best ideas to create comprehensive resources that answer people's questions.
3. Promediacorp Suggester
Another useful tool that is able to scrape lots of Hummingbird-ready search phrases and may produce slightly different results can be found here: http://www.promediacorp.com/suggester-faq. Type in the desired keywords, and then press the "Suggest" button; you will be given the option to download all the results as a csv file.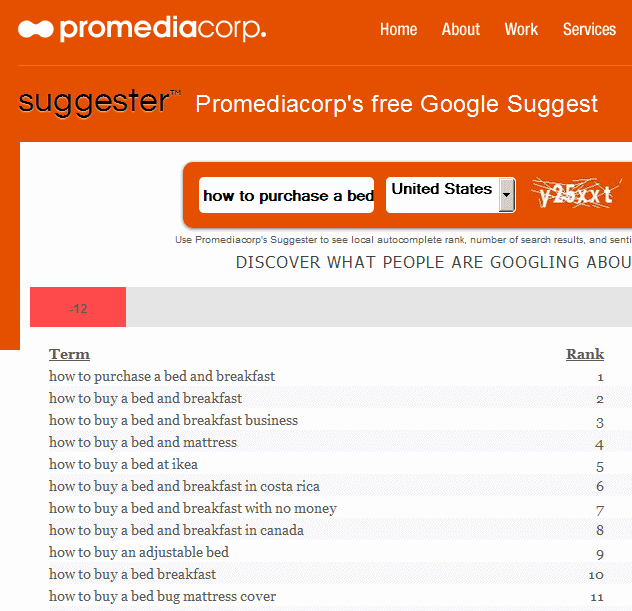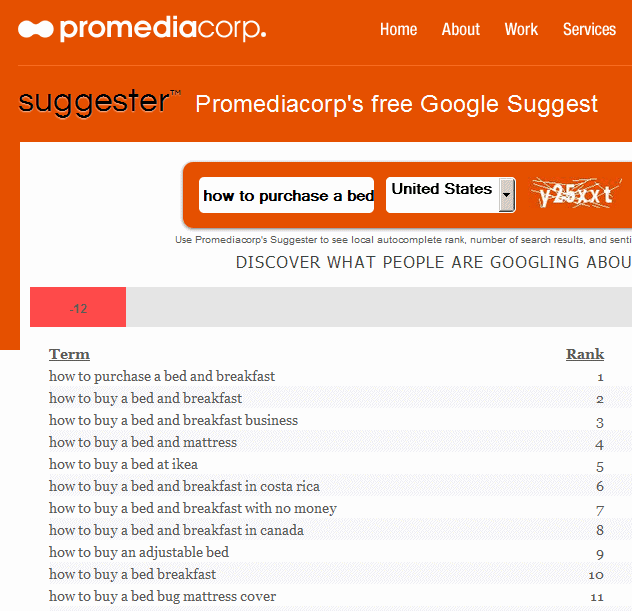 4. Yahoo! Answers
Who would have thought that one day we will have to build websites that answer other people's questions? Well… it looks like Yahoo did that a long time ago, and Yahoo! Answers has hundreds of millions of real life questions. It's the perfect place to get not only question ideas, but also qualified answers. In fact, you could easily collect a few dozens of industry-related questions from here, answer them, and then create a very useful e-book that can help you get more leads, attract high quality backlinks, and so on.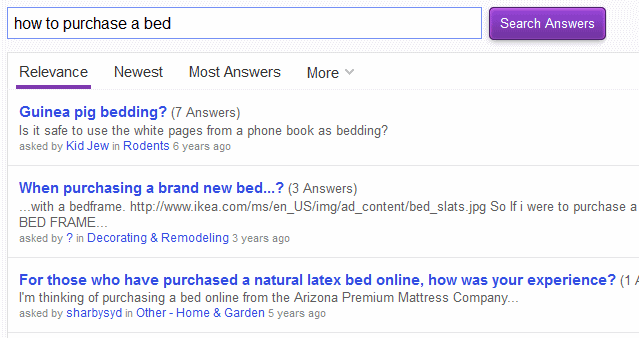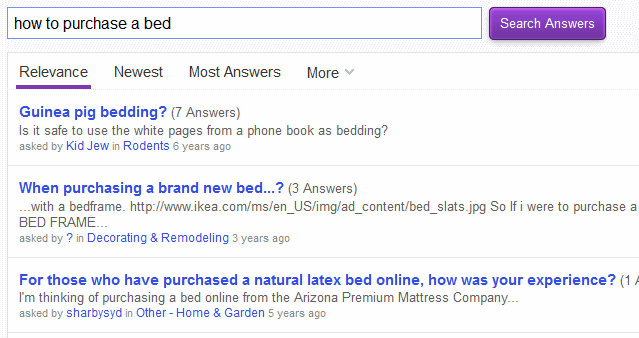 Use the tools from the list above to get the most relevant queries, remove the duplicates (Excel is your friend) and then create high quality articles that solve specific problems / answer specific questions. Use synonyms, industry slang and related keywords whenever it makes sense to do so. I wrote an article that teaches keyword research and analysis a while ago; read it and you will learn how to find powerful industry-related keywords that are out of your competitors' reach.
Hummingbird Reinforced
Did you know that Google is already sending you query-based, Hummingbird-approved website traffic? It is true that we don't know the exact long tail keywords that send visitors to our websites, but Google's Webmaster Tools still offers a lot of useful data.
Log into your Webmaster Tools account, and then choose "Search Traffic -> Search Queries" to see and download a list that contains all the search queries for which Google has chosen to display your website pages in its search results.
Google thinks that your website is a relevant source of information for those queries; that is why it has chosen to display your site in its search results, after all. But if your website doesn't have laser-targeted articles that offer answers to those search queries, now it would be the perfect moment to create comprehensive content pieces that discuss those topics, pleasing the Hummingbird and telling Google that your website pages should be displayed even closer to the top.
Another useful source of information is Google Analytics; it gives you the chance to see some of the actual keywords that have sent visitors coming from Yahoo, Bing, etc to your website. Combine these results with the search queries each month, and you will always have a fresh source of long tail keywords that can serve as a base for your meaty website content, keeping the Hummingbird happy.