March 26, 2014
Posted by:

admin

Categories:

Facebook, Lead Generation, Marketing and Sales, Social Media, Website Traffic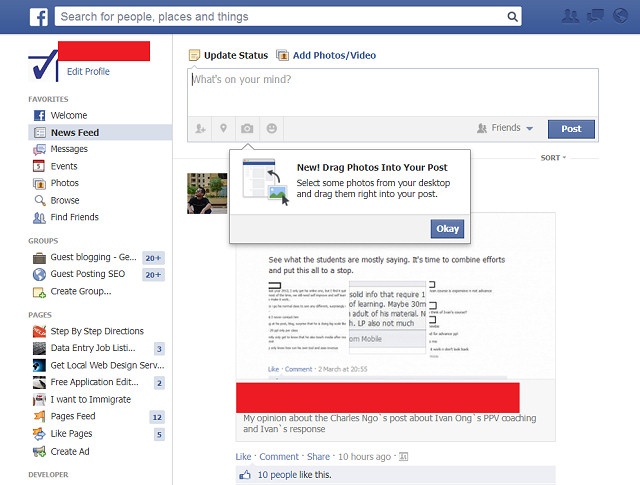 How many times have you heard that you can sell more of your products and services with free Facebook advertising? The good news is that most of what you have heard about Facebook's advertising power is true. This shouldn't be a surprise; Facebook's marketing power enables people with a limited set of friends to reach a huge audience by sharing materials that people actually would want to share.
After all, your friends have friends of their own, and their friends have friends and so on and so forth. Facebook merely automates word of mouth. Previously, people had to pick up phones to share information or gossip; nowadays, they only need to update their Facebook wall and word will spread quickly as friend after friend shares their post.
With this exponential power in mind, here are the basics to Facebook marketing.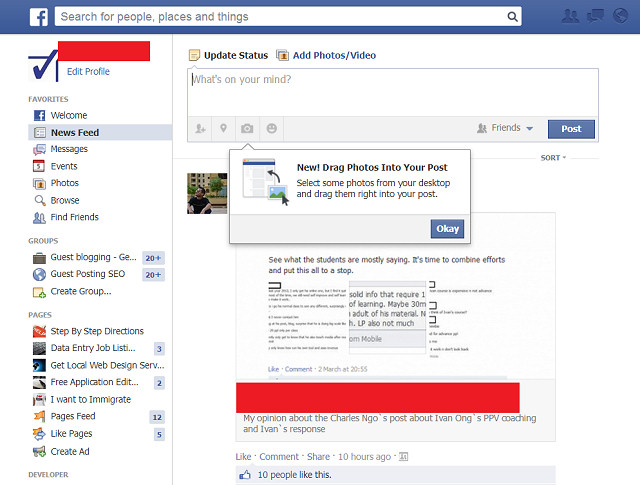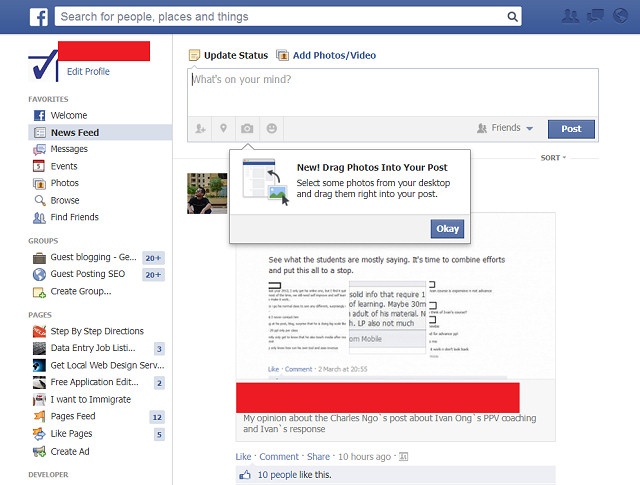 Spread the Word Using Your Facebook Wall
Whether you have a company fan page or you are using a personal Facebook account, you can spread the word about your business by using your wall. When you post an update on your wall, your friends will be able to see your status update. They can comment what you have posted, they can like it, and most importantly, they can share it.
When your friends share your updates, their friends can see the updates that you have posted. This way, if there are enough people who re-share what you shared, you can reach a massive audience.
The key to getting a maximum number of shares is to post content that is worth sharing. There has to be an emotional trigger or authentic value in the information that you plan to share, thus making its recipients really want to share it. Here are some tips on maximizing the value of your wall shares:
Share photos. Like the old saying goes, a picture is worth a thousand words. If you share a photo along with the text portion of your marketing message, the chances of your updating gaining 'legs' (getting shared) is higher than if you were to share just a solid block of text with a link.
Use headlines that jump out at you. Use a title that appeals to fear, curiosity, or some sort of personal gain at an emotional level. If people don't click your headline, then it's quite clear that they won't share it. Remember this.
Share content that is worth sharing. Post updates that will motivate people to push your message forward.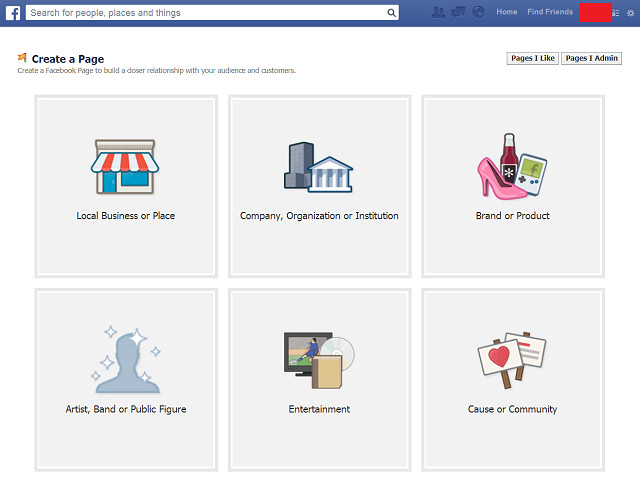 Spread the Word Using a Facebook Fan Page
The main problem with a personal Facebook account is that you are limited to 5,000 friends. When you start a fan page, on the other hand, you can get an almost unlimited number of followers. Every person who clicks 'like' on your fan page can get some of your page's updates. There are pages that have millions of followers.
Keep in mind that only a small portion of your updates will appear in your fans' timelines, though. Still, the more likes your posts get, the more fans will see your updates in their timelines.
Create a fan page, and then follow the content guidelines outlined above. Don't publish anything that you are sure from the very beginning that won't get viral. Think your posts through. Write them from the ground up in such a way that they maximize their viral appeal.
Most importantly, study your updates and figure out which ones have gotten the most shares. Figure out the qualities that have led to their high appeal. Use these principles with new updates and see if they achieve similar success. Keep experimenting until you've reached a point where all your posts have high levels of engagement.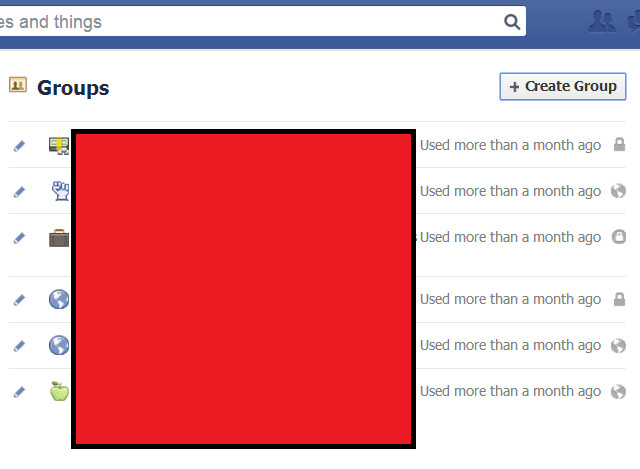 Push Your Message Forward by Joining the Right Facebook Groups
As mentioned above, the viral power of Facebook is triggered by the fact that people have interconnecting and branching networks of friends. The key to success is to be connected to enough people; this way, whatever message you publish, its chances of reaching as wide a network of people increase exponentially.
You can (and you should!) join Facebook groups that are focused on topics that are related to the topic of your fan page. Join as many of these groups as possible and share your fan page's updates on relevant groups.
Always make sure that your posts are relevant. How do you know that? Well, your posts are relevant if they add value to the groups, being within the subject matter, content style and format with the existing material in those particular groups.
When you post some of your high quality Facebook page updates on relevant groups, some of the group members will like your page enough to become fans. The more fans your fan pages get, the more people you can reach with your messages.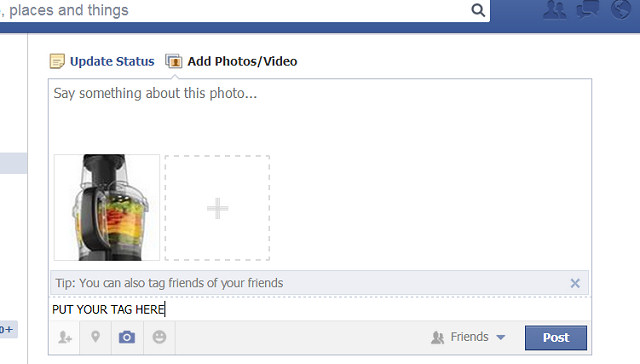 Promote Your Business Using Facebook's Photo Tagging
Have you ever noticed that when people tag you in a photo, that particular photo appears on your timeline? And when various materials appear on your timeline, friends who browse your Facebook wall will see them there. This process works for photos you tag too. You not only get the eyeballs of your friends, but you get the attention of your friends' friends; if their friends share, you can also reach their friends' friends and so on. How is that for super powerful reach?
Always post photos with information that will enable people to Skype or email you, visit your website, or otherwise get in touch with you. Don't overdo this though; make sure the photos are relevant and add value to the lives of your friends.  You can do the same with photos posted on your Facebook fan page.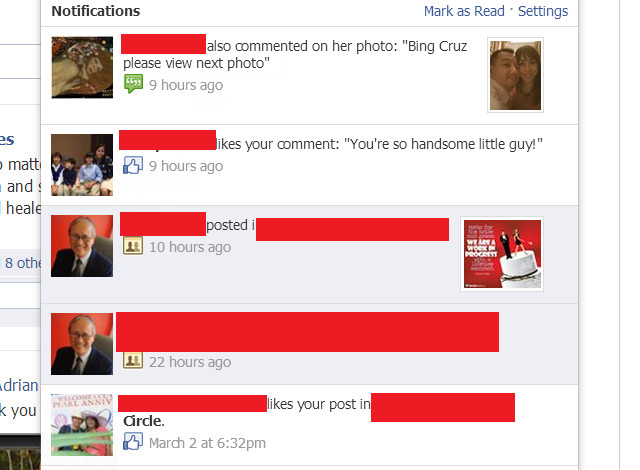 Get People to Notice Your Business by 'Liking' Them
There is a "notifications" function on Facebook, which tells its users whether people have liked or shared their posts, recommended stuff, or otherwise done a variety of actions that warrant a notification. If you want more people to check your Facebook wall, you need to 'like' their posts. By liking your friends' posts, you have the chance to get them to notice you.
Truth be told, some people don't ever look at their notifications section. In fact, the vast majority don't click on the profile of an account that 'liked' their updates, so 'liking' posts to get noticed in return is a numbers game. The key to success is to do this on a regular basis, so that enough people will want to click your profile, see your updates and like you back. The more likes you get, the more your updates will show on the timelines of your friends.
Keep the basic Facebook marketing features above in mind when crafting a winning strategy for promoting your business on Facebook. In fact, the secret that guarantees online marketing success is very simple: provide outstanding value. As long as you add real value to the lives of people you want to reach, you increase your chances of building and growing a successful online business. To get what you want, you have to get others what they want.