July 4, 2014
Posted by:

admin

Categories:

Conversion Rate Optimization, Lead Generation, Marketing and Sales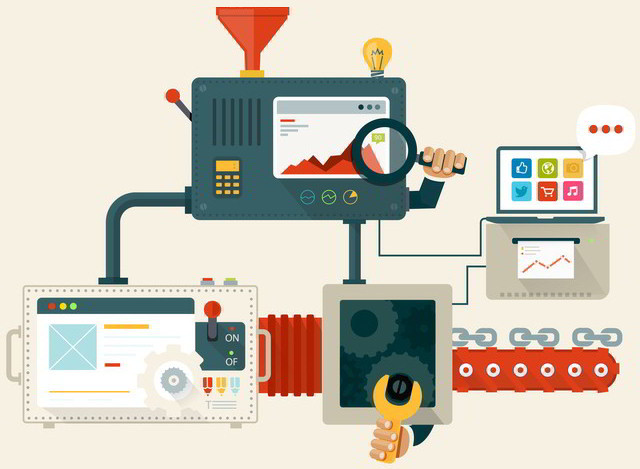 If you want to boost your business, you have to pay careful attention to conversion rate optimization, also known as CRO. This process is crucial, because it allows you to get as much bang as possible out of every buck that you spend for advertising your website. In a nutshell, CRO enables you to get the most out of the time and effort you expend building traffic to your site.
But what is CRO in the first place? Conversion rate optimization means increasing the rate at which your website produces the targeted, desired actions. So the first question that needs to be answered is this: what are your company's main goals?
Whether you are trying to increase the number of people signing up to your mailing list, boosting the number of sales your site generates, or getting more people to sign up for a free trial offer, CRO can be of great help.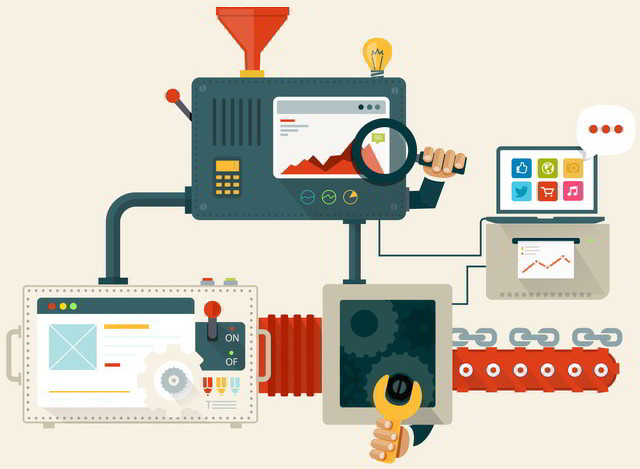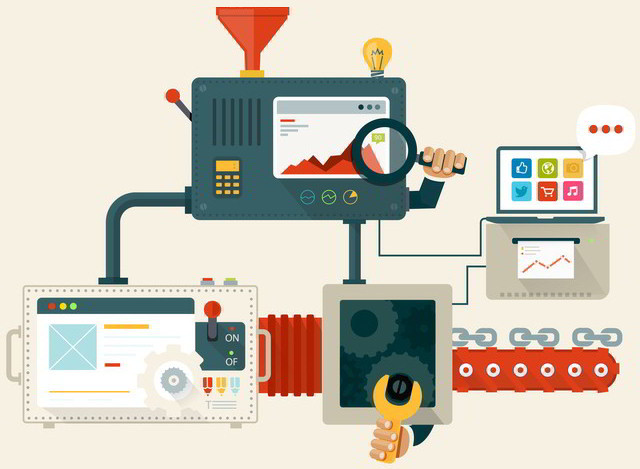 The Importance of CRO
It may sound brutal, but CRO directly impacts how well your site converts visitors to cash. If your site converts at a low percentage, you are practically wasting your advertising money and throwing away opportunities. By increasing your website's conversion rate, you will make more money, and thus increase the return on your online marketing investment.
CRO covers all aspects of your site, directly impacting its ability of turning traffic into profit. At the very least, CRO covers: graphics, text, site layout and responsiveness, fonts, site navigation and structure.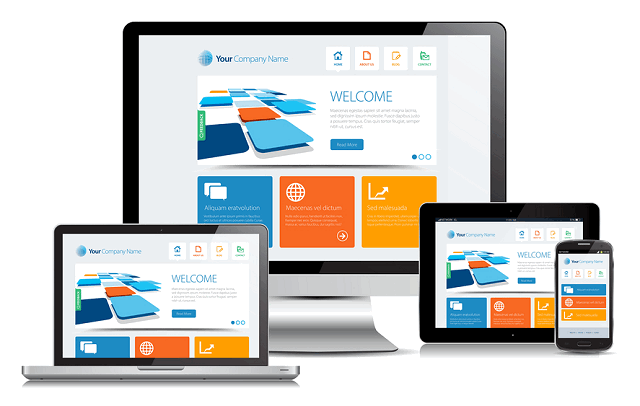 Conversion Rate Optimization Basics
So how does CRO work? First of all, you need to figure out which element you want to optimize; it is very important to optimize one element of your site at a time (the color of the "Subscribe" button, for example) because this will allow you to see what works. If you try to optimize several elements at the same time, you will not be able to tell which factor led to the increased conversion rate.
By optimizing a single website element at a time, you take out all guesswork and you can easily repeat your profit producing CRO techniques in the future.
The three key areas of your site that should be optimized are text, graphics, and navigation. These are closely interlinked and need to be segmented and analyzed in detail.
Text Optimization tips
Do your best to determine if your text grabs the readers' attention, filters readers based on their interests, appeals to the readers' needs for a solution to a particular issue, and calls readers to action. A website visitor session recording / playback service will offer you a lot of precious information.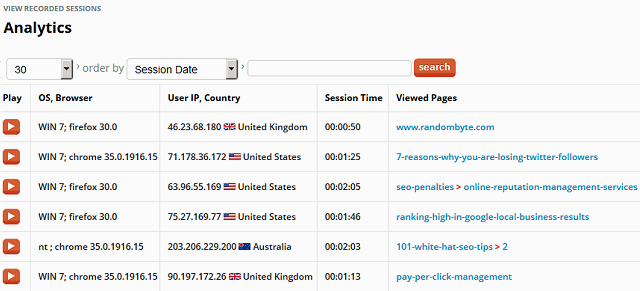 Text should also be evaluated based on how well it holds the reader's attention, making him visit other areas of your website as well. The more pages a reader views, the more chances your website gets in converting the reader into a buyer or a mailing list member.
Graphics Optimization tips
Graphics should be reviewed and optimized based on how well they hold the reader's attention, foster text reading, push the reader down the page or get him / her to click through to another website page. At the very least, graphics should produce a perception of value in the eyes of the reader.
Site Navigation Tips
Any visitor likes an easy to navigate website. It's the same with search engines; they should be allowed to crawl any page without having to go through several menu categories, button clicks, iframes, and so on. Remember that any page or blog post that is hidden way too deep into the site structure may not even be indexed by the search engines, so it will not be able to bring in website traffic at all.
Make sure to streamline your website's navigation. Always give the visitors a path to reach any of your website pages or blog posts using a maximum of 2 or 3 mouse clicks. All the menu elements that don't help converting the visitors into clients should be removed; the same thing applies for the pages that don't provide real value.
Creating & Testing a CRO Plan
What does your website's sales process look like? You need to create a detailed sales process diagram that walks a potential customer from start to finish. Then, it is going to be much easier to break down each step of the process, optimizing it.
What are the most common drop-off points, where and why do the visitors leave the website? Sometimes you will find out that even your calls to action may stand in the way, preventing the visitors who have not yet decided to give you their money from completing a micro-goal.
If you want to boost your website's conversion rate, you need to work on two key levels, reviewing your pages and content. These terms are closely interrelated, but they are not synonymous with each other.
Page-based CRO takes into account how average viewers interact with an average page on your site. This review involves figuring out the 'hot zones' on your page; these are the sections of the pages your readers interact with the most.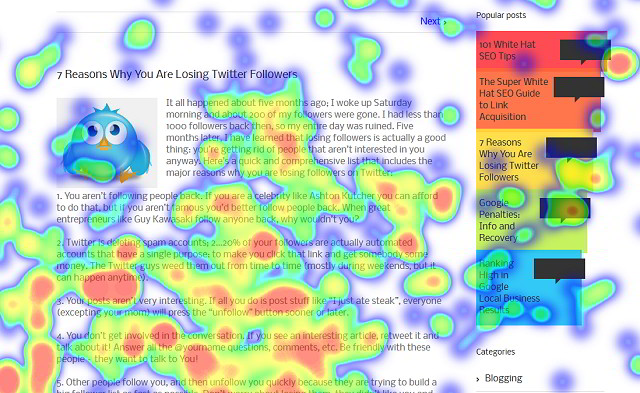 These "hot" zones should incorporate elements that lead to the desired sale, email subscription, or simply push the visitor deeper into your site, thus increasing the chances of converting him to a subscriber, for example. Page-based CRO involves using your website pages' heat maps, setting new positions for the key elements and measuring conversion outcomes.
Content-based CRO involves figuring out what is your best performing content and studying why this content works. By figuring out the winning content formula for your site, you will be able to replicate the same content features for the rest of your site. Of course, this can be a hit or miss situation, since there are so many factors to track, control, and isolate.
Don't expect content-based CRO to happen overnight; you will have to isolate the elements one at a time. In many cases, you will have to tie in the content's excellent performance with a particular source of website traffic. In other words, some of your content may perform great simply because it receives a steady flow of targeted website visitors, and not because it provides outstanding value.
Sometimes you will get a lot of useful insight through website surveys. Take online survey builder Qualaroo, for example; if you visit their "Pricing" page, and then move your mouse towards the top of the page, as if you were going to leave their site, you will see a pop-up survey window that asks you what went wrong.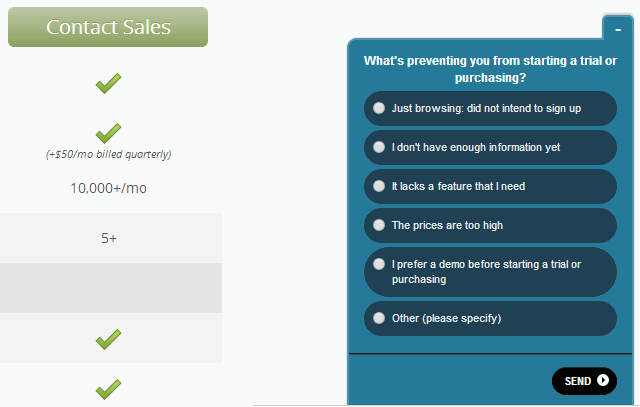 CRO Success Metrics
In addition to determining how your page elements and content turn traffic into sales and email subscriptions, you must also figure out how these elements reduce your bounce rate and send traffic to internal pages, landing pages, and so on.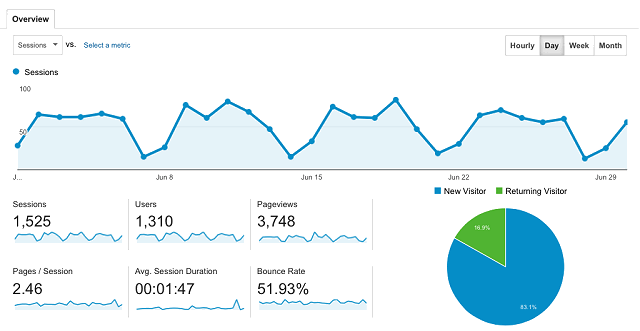 Here is the biggest challenge to CRO: there is rarely a single factor that will make your pages convert at a high rate. Often times, we deal with a combination of factors, and this complicates the optimization process.
The solution is to eliminate one factor at a time, and then try to randomly pair different factors to see if your site's overall conversion rate increases. Make sure to document all the changes and combinations that you are trying out, even when you are failing; this way, you will be able to narrow down the specific combinations that produce the highest ROI. You must have an eye for detail, because CRO is an ongoing process that resembles a marathon, rather than a sprint.